Thoughts on Southern Miss at Mississippi State
A day that was into the 100s in Starkville, Tommy Stevens might have been even hotter once he stepped on the field. The grad transfer started out 9-9, 2 of those being TD passes to Osirus Mitchell and Stephen Guidry. His lone incompletion was on a pass where he grabbed his shoulder afterwards, he did not return to action and there was no immediate update from Coach Joe Moorhead. The good news is that Mississippi State was able to take control early and didn't necessarily need Stevens, but fans were able to get their first look at freshman QB Garrett Shrader. He went 7/11, one of those misses was a miscue from Osirus Mitchell when Mitchell lost the ball in the sun on a would be TD pass. Shrader managed 71 yards passing and 16 yards rushing.
The defense looked shaky early on, with USM being able to move the ball down the field but fortunately for Bulldog fans were not able to capitalize.  The defensive line looked better when it came to rushing the quarterback, collecting 5 sacks as a team, but the defense still couldn't stop the run consistently. Allowing 4.1 yards per carry against a C-USA opponent is less than ideal.  The Bulldog defense was still able to force 3 Southern Miss turnovers, all 3 coming from QB Jack Abraham.
Helmet Stickers
Offense: Kylin Hill earns another helmet sticker after rushing the ball 14 times for 123 yards and a touchdown,  after escaping an injury that looked to be serious late in the 2nd quarter. It's become apparent that as Kylin Hill goes, so goes the Mississippi State offense.
Defense: Brian Cole was the big standout on defense Saturday. Cole collected 7 tackles, 5 solo, while recording 1 sack and 2.5 TFLs. If this defense is going to take the next step, Brian Cole is going to be a huge reason why.
Special Teams: Tucker Day was phenomenal for the second straight week. Day was inconsistent a year ago, but he looks to have improved greatly this season. He ended up punting the ball 4 times on Saturday, with 3 of those being downed inside the 20 yard line. He averaged 49.8 yards on his punts, with a 59 yard bomb being his longest.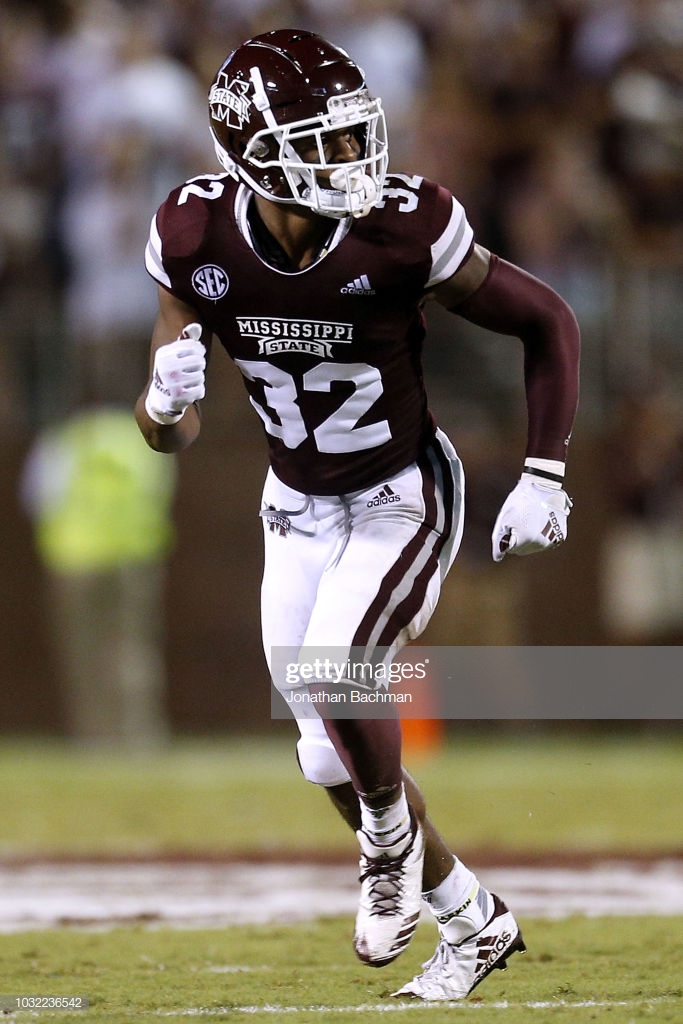 What We Learned
Kylin Hill is a top tier running back in the nation and if he can stay healthy, this Mississippi State offense is going to be able to put up a lot of points.
Brian Cole is without a doubt the difference maker for the defense. If he produces similar numbers to what he did on Saturday, the Mississippi State defense can still be a really good defense this season.
If there's one thing this defense can do that last year's team struggled doing, it is forcing turnovers. After forcing 4 a week ago against Louisiana-Lafayette, the defense forced 3 this week. 7 turnovers in 2 weeks is pretty good, in my opinion.
Garrett Shrader looked pretty comfortable in his first action as a college QB. In really his first action since having shoulder surgery, he still had some zip on his passes. Can tell why Coach Moorhead made Shrader a priority as soon as he took the job in Starkville.
Tucker Day looks like a real weapon this year, something State did not have last year in the punting game. Field position is huge in the SEC, so if Day can consistently flip the field as a punter the defense will be extremely grateful.
What's Next?
Next weekend, Mississippi State hosts Kansas State in what will be the Bulldogs first true test. The game will kickoff at 11am either on ESPN or ESPN2.