Southern Miss at Mississippi State Preview
It will be the home opener for Mississippi State on Saturday, following a win at the Mercedes Benz Superdown against a salty Louisiana-Lafayette team. This will be the first time these schools have met since 2015, a game that Mississippi State won with Dak Prescott at quarterback. Both schools have new coaches, Jay Hopson at Southern Miss and of course Joe Moorhead at Mississippi State.
What to Expect on Offense
On the Southern Miss side, the Golden Eagles will likely be without their top running back Trivenskey Mosley due to an injury he sustained in their season opening win over Alcorn State. USM will likely use several different running backs and it appears they'll allow game flow to determine who gets more reps in the backfield with quarterback Jack Abraham. Their third down back will likely be Jordan Kempf, since he is the backup to Mosley in those situations. Dee Baker and Steven Anderson both had 8 carries last week vs Alcorn State, with Baker leading the team in rushing with 35 yards. USM quarterback Jack Abraham went 18/28 last week, with 293 yards passing to go along with a 55 yard TD pass to Neil McLaurin while also throwing one interception. As for the Golden Eagles' wide receivers, Jordan Mitchell led the way with 7 receptions and 133 yards and Tim Jones had 5 receptions for 68 yards.
On the Mississippi State side, it is pretty clear as to what their offense wants to do. Running back Kylin Hill tallied 27 carries for 197 yards last Saturday vs Louisiana-Lafayette. With the status of offensive linemen Daurean Parker, Darryl Williams, and Evans Wilkerson up in the air, it will be interesting to see how the run game looks if those three guys are unable to go but the offense did not miss a beat when those guys did get hurt. It will also be important to see if Nick Gibson receives more than 2 carries this week, but with how hot it will be Saturday that seems like a guarantee. In what will be his first start at Davis-Wade, Tommy Stevens will look to build off his performance from a week ago. State fans can expect another balanced attack, that will hopefully lean more towards the run which would mean the game is well in hand late in the ballgame. Wide receivers were a concern heading into this season, but at least for right now those people concerned are relieved. Guys like Osirus Mitchell, Stephen Guidry, and Austin Williams looked much more improved while newcomers Isaiah Zuber and Javonta Payton also looked pretty good in their limited targets.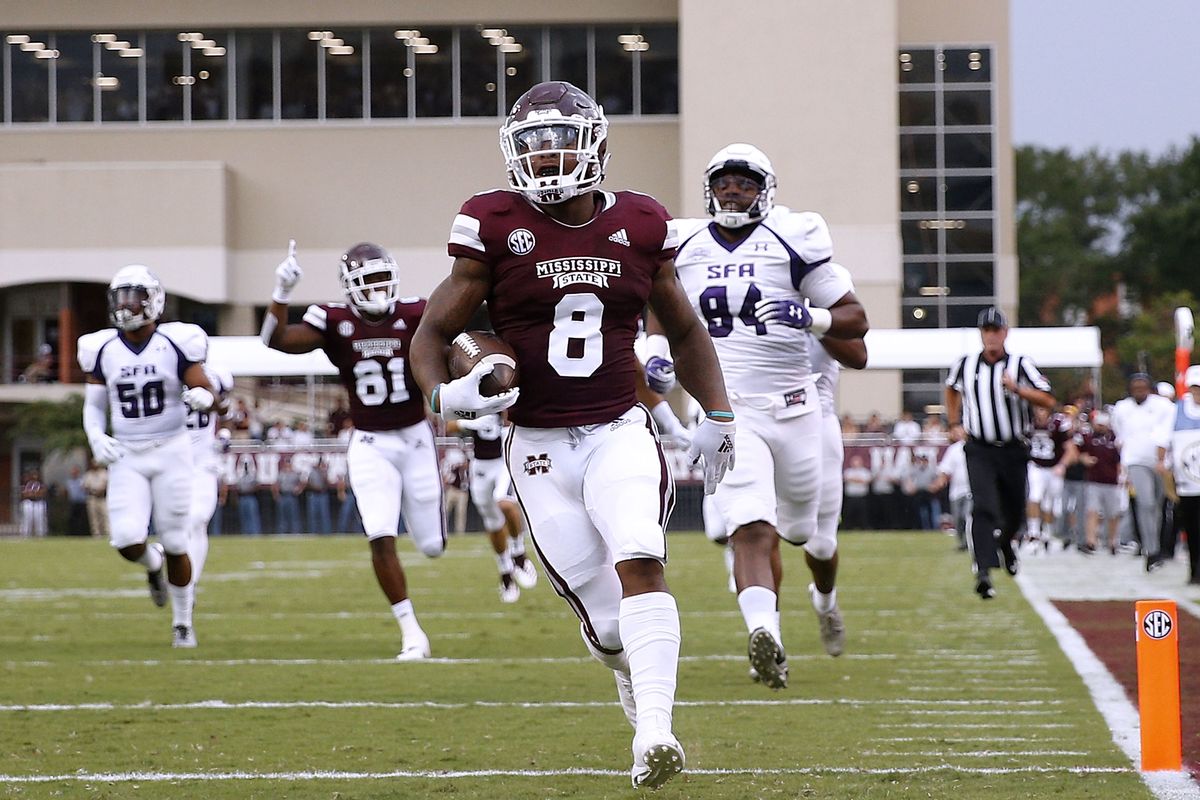 What to Expect on Defense
For Southern Miss, they have a very disciplined and well coached defense. The USM defense has not allowed more than 30 points since a 2017 bowl loss to Florida State which is a stretch of 12 straight games. It will not be a surprise to see Mississippi State have some struggles against this salty defense for the Golden Eagles. They gave up 102 rushing yards per game a season ago, while only allowing 175 passing yards per game. However, if there is an opportunity for the Bulldogs to really move the ball, it will most likely be in the run game with Kylin Hill and Nick Gibson mainly due to the lack of size on the Southern Miss defensive line compared to the offensive line of Mississippi State.
For the Mississippi State defense, it'll be important for the Bulldogs to be able to make plays in the open field that they were not able to make last weekend. Southern Miss is a team that loves short, quick, passes to their playmakers so making plays in space is going to be a big emphasis for this defense. State also hasn't allowed an opponent to score over 30 points in a game in 15 straight games. It'll be difficult for State to get to the quarterback due to USM's offensive system relying on quick passes, but if the game is leaning towards a blow out in the second half there could be opportunities for the defensive line to make things more difficult for Abraham.
What to Expect on Special Teams
USM had 2 touchdowns last week from their special teams. One touchdown was a kickoff return by Jaylond Adams, while another was a punt return also by Adams. That really uplifted a team that struggled on offense to score only 2 touchdowns against a weaker opponent. USM will need an explosive play or 2 from Adams again this week, if they want to keep the game competitive.
Mississippi State special teams was a mixed bag, mainly in the first half where they missed a field goal and allowed a punt to hit a players' cleat that led to ULL having a short field and scoring their first TD of the game. Those mistakes were cleaned up in the second half, however, and it really helped State take control of the game. With Jace Christmann being back after a one game suspension, it's unclear whether he'll step back into taking the field goals and extra points over for the less experienced Jordan Lawless. Bulldogs will need the special teams unit to make a big play or 2, whether on return or coverage, if they expect to make quick work of Southern Miss.
Prediction
This game has sloppy written all over it. Heat index is expected to be well over 100, emotions will be running high due to it being an in-state showdown. If Southern Miss has any chance, they're going to need to keep the emotions in check and not allow State fans or players to get under their skin. The same can be said for Mississippi State, they can't afford to give USM any confidence or extend any drives for them. This will be a competitive game, for the most part, but Mississippi State should be able to pull away in the second half and give some true freshman extended playing time. Score: Mississippi State 41, Southern Miss 17