Magnolia State All Star Basketball Game Media Day

By Rion Young
MS High School Sports Page
Twitter MacCorleone74
Oak Grove vs Greenville Christian football game last year brought about a lot of questions. This was the most hyped game across the state last year. The number 1 public school up against the number 1 private school. Greenville won the game and sent the state in a frenzy. How did this team of only 30 or so kids beat a 6A public school with over a thousand kids enrolled?
Kiery Stribling was one of the spectators who had his brain working the whole time.
"Why not put the private school kids together with the public school kids on one stage and let's see what happens," said Kiery in his interview with Blake Levin yesterday.
An all-star game with public and private school kids, that is what Kiery Stribling is providing in MS. His Magnolia all-star football game made waves, and now his basketball showcase at MVSU is set to be the 1st of its kind in MS.

His message on why he made the all-star series: pic.twitter.com/c40WcRV6pc

— Blake Levine (@blake_levine) March 23, 2022
It is a good thing for this game to go on and showcases like it. Sources have told me the MHSAA and MAIS are not able to put this type of game on due to their rules. That's one reason we didn't get a chance to see a MS Football Gatorade Player of the year DJ Smith Jr playing in the MS/AL Football Game.
That seems to be the best part of this game. Every coach I was able to talk to today was very excited about that.
"Hopefully this association will show the state of MS what we should be doing anyway. We should be playing each other and getting better. Iron sharpens iron!"
Coach Greer who is the head coach of the North women's team sounded very excited when we interviewed her. She is the head coach of Holmes County Central women's team. She even let us know how excited she was to see she would be able to use some speed with her squad.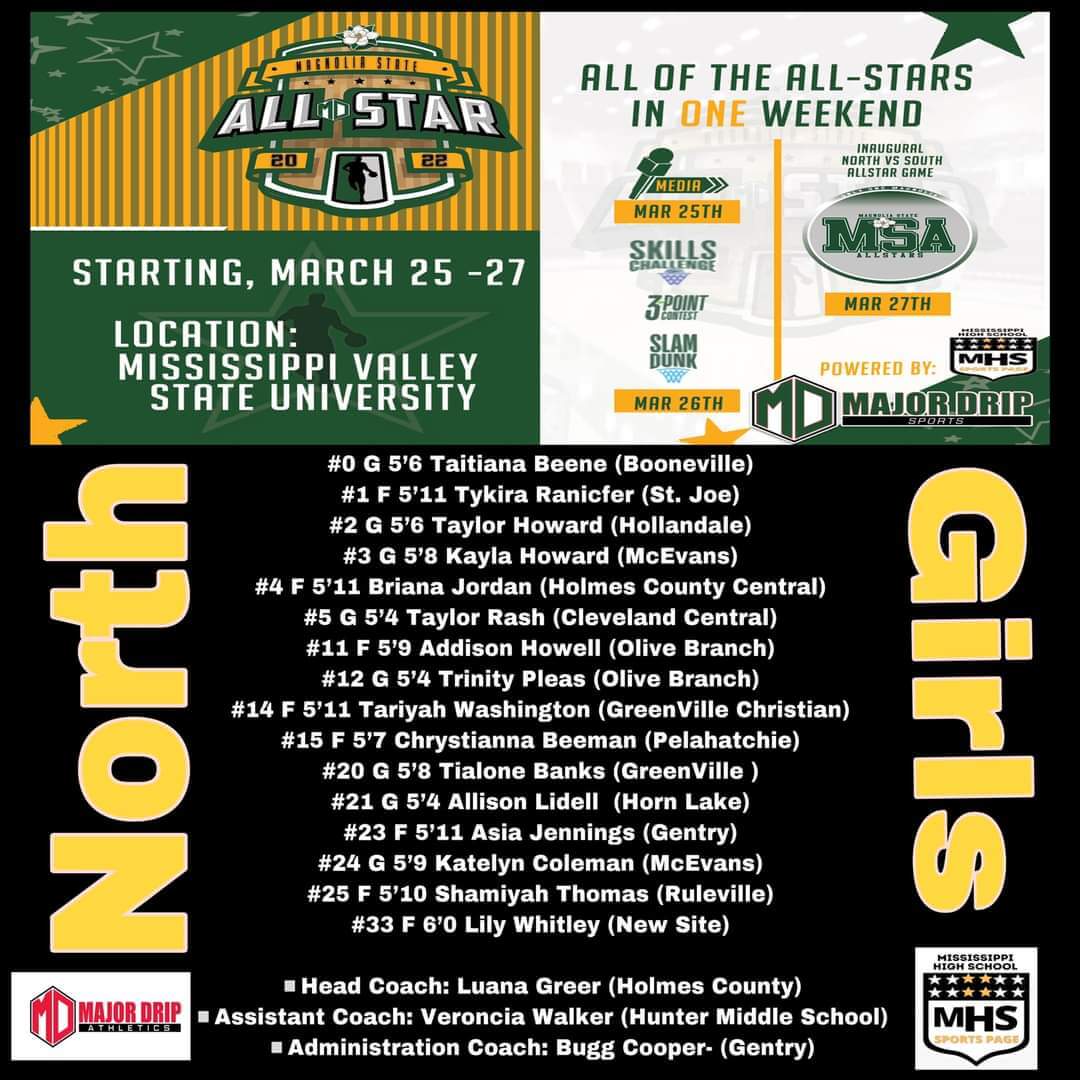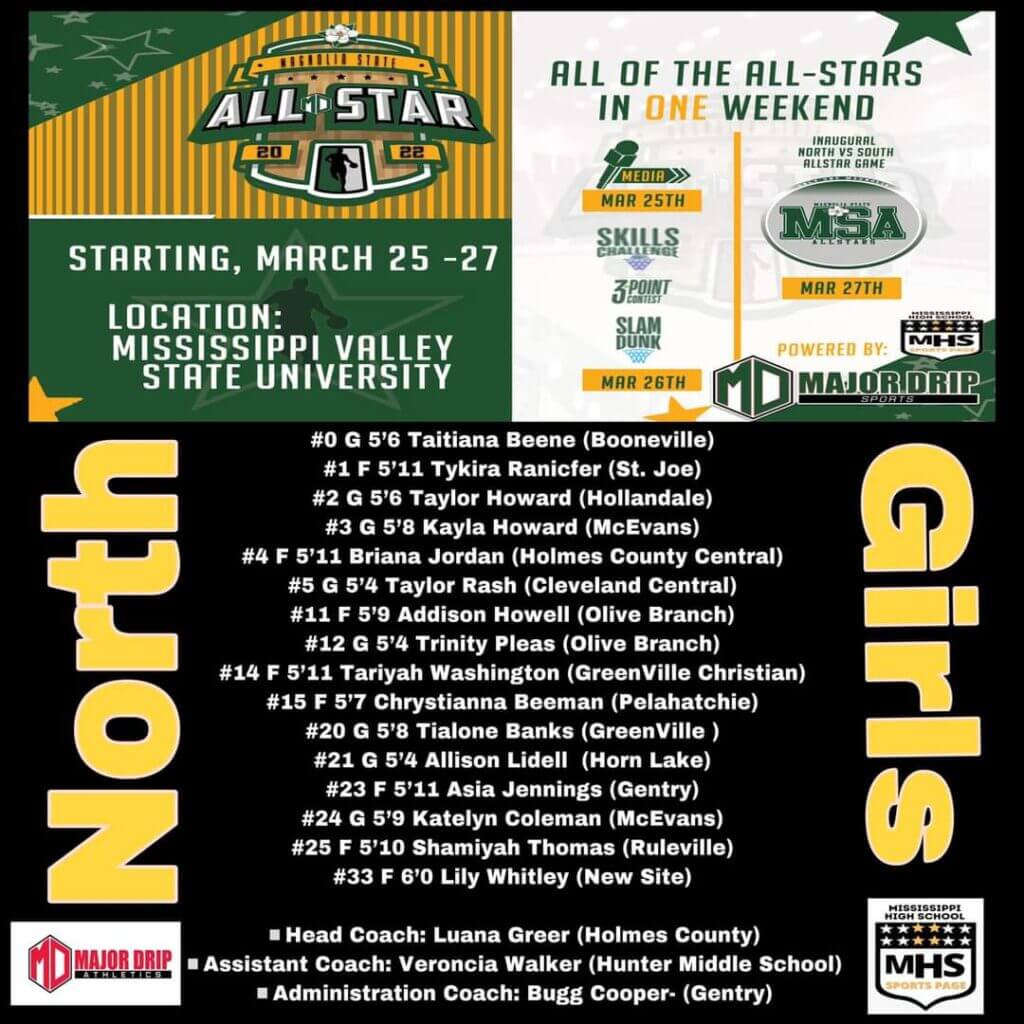 "I see we are very guard oriented. That's going to go right with what I love to do. I love speed," she said earlier during Media Day!
The girl's South team is taller and longer across the board, but the North has a lot of skills. This should be a good one.
Their head coach, Jennie Vance, is bringing her very positive energy. It was our first time meeting and she was very polite and kind. Her energy is amazing!
I look for names like 1A MHSSP Player of the Year Taylor Lucas-Howard, 3A State Champ MVP Taitiana Beene, MHSSP 2A Player of the year Zia Shields and Veronica Williams to be very big in this game. I apologize for not naming more, but there is too many to name in a game like this.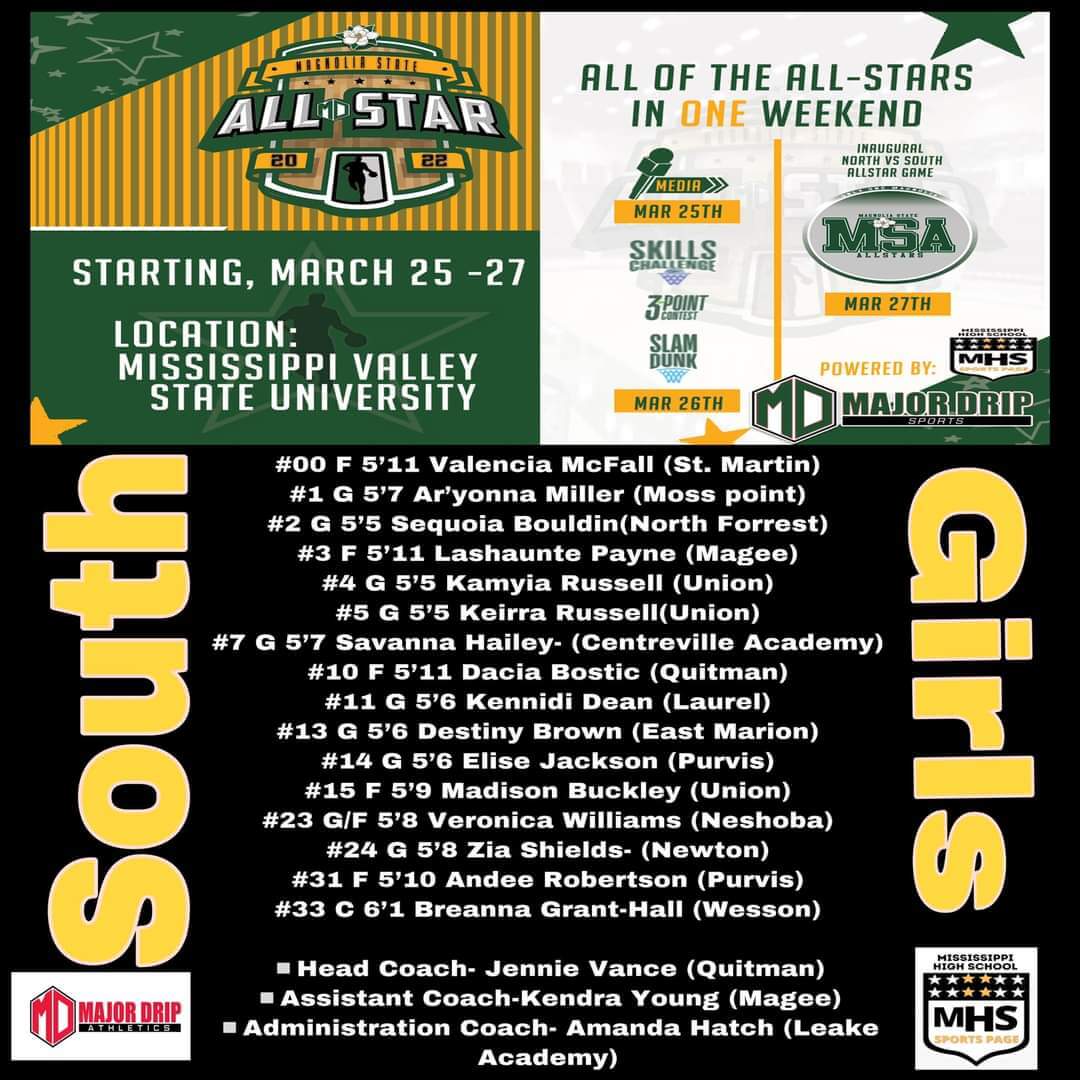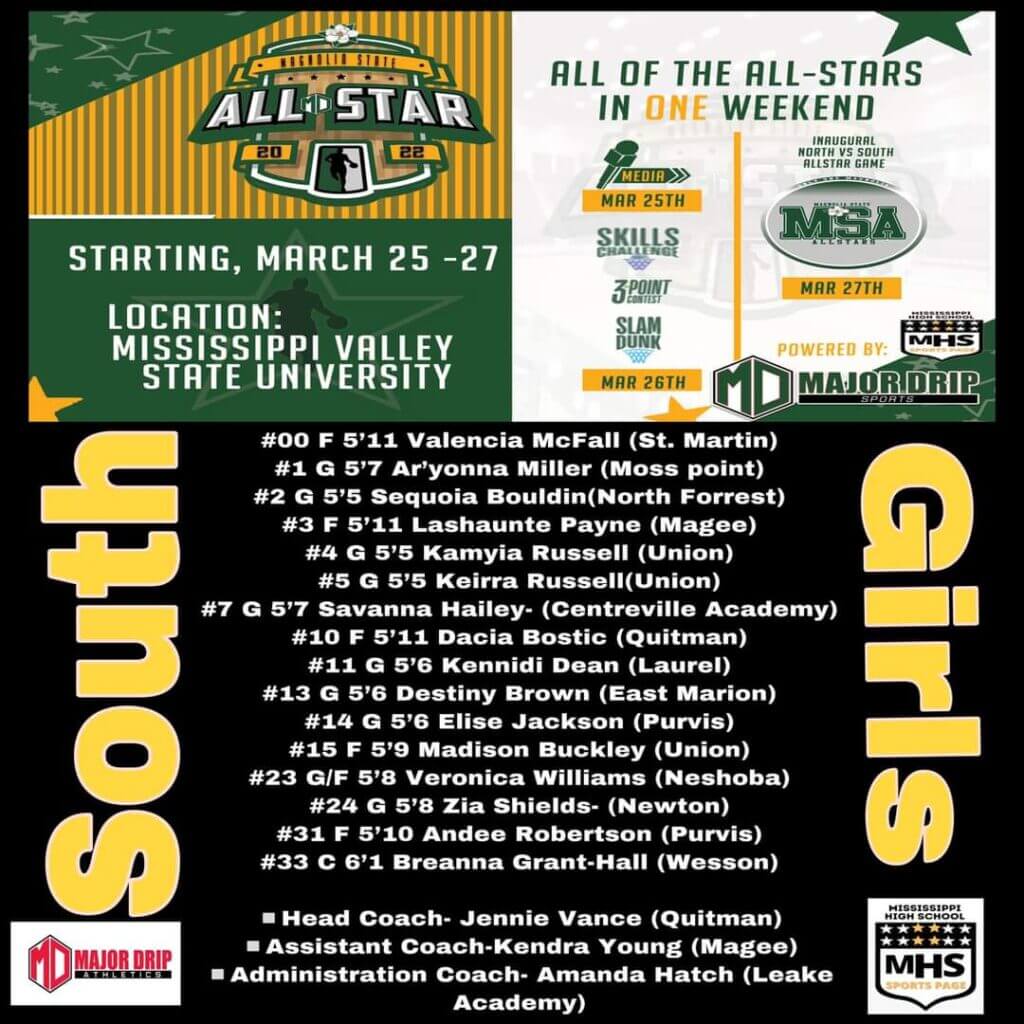 "There's only twelve guys in the MS/AL Game, but there's a lot more talent that didn't get shown. This is a very big thing and very important thing for us to do to recognize these kids," said Coach Ron Norman earlier at Media Day. He is the head coach of the South Team.
That's another thing I like about this game. There is no all star basketball game for seniors other than the MS/AL game. I think this gives our great state an opportunity to showcase more basketball talent playing at a higher level.
There will be a 35 shot clock offense, both games will have 10 min quarters and there will be no zone. Only man to man defense can be played.
"We got the best players in the state. Man/woman up and play defense!"
Kiery Stribling was very firm on his decision to have only man to man when I told him they do play zone in college.
The boys game will be a great one too. Just like the girl's game the South boys will be longer than the North. However the North has a lot of athleticism. Joe Haze Austin is a great shooter, Dailin Cooperwood is very well rounded and Terry Joyner is a beast in the paint as well. They will be lead by head coach Eric Rambaugh (Olive Branch), asst Carl Lucas (Hollandale) and Woodie Howard (Starkville).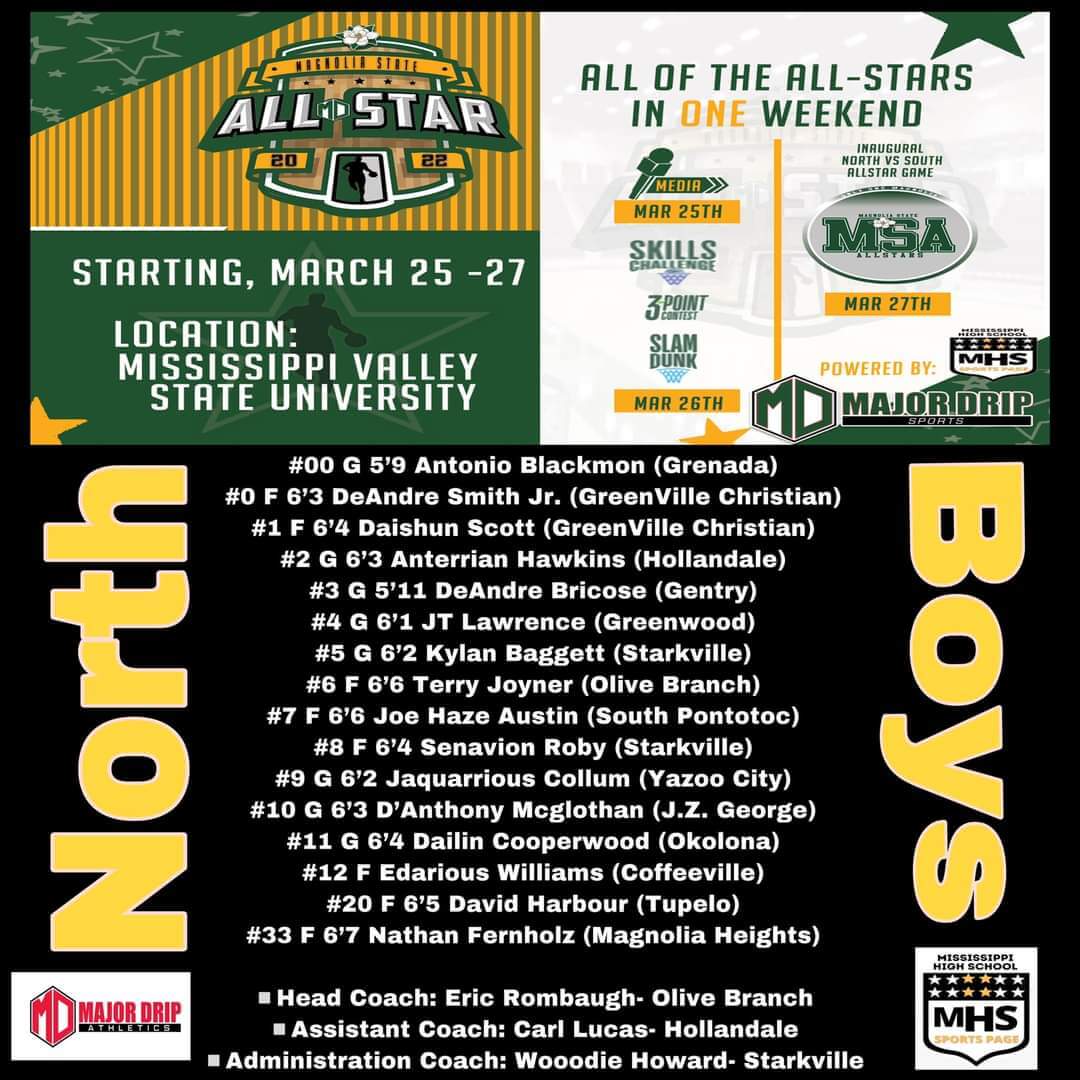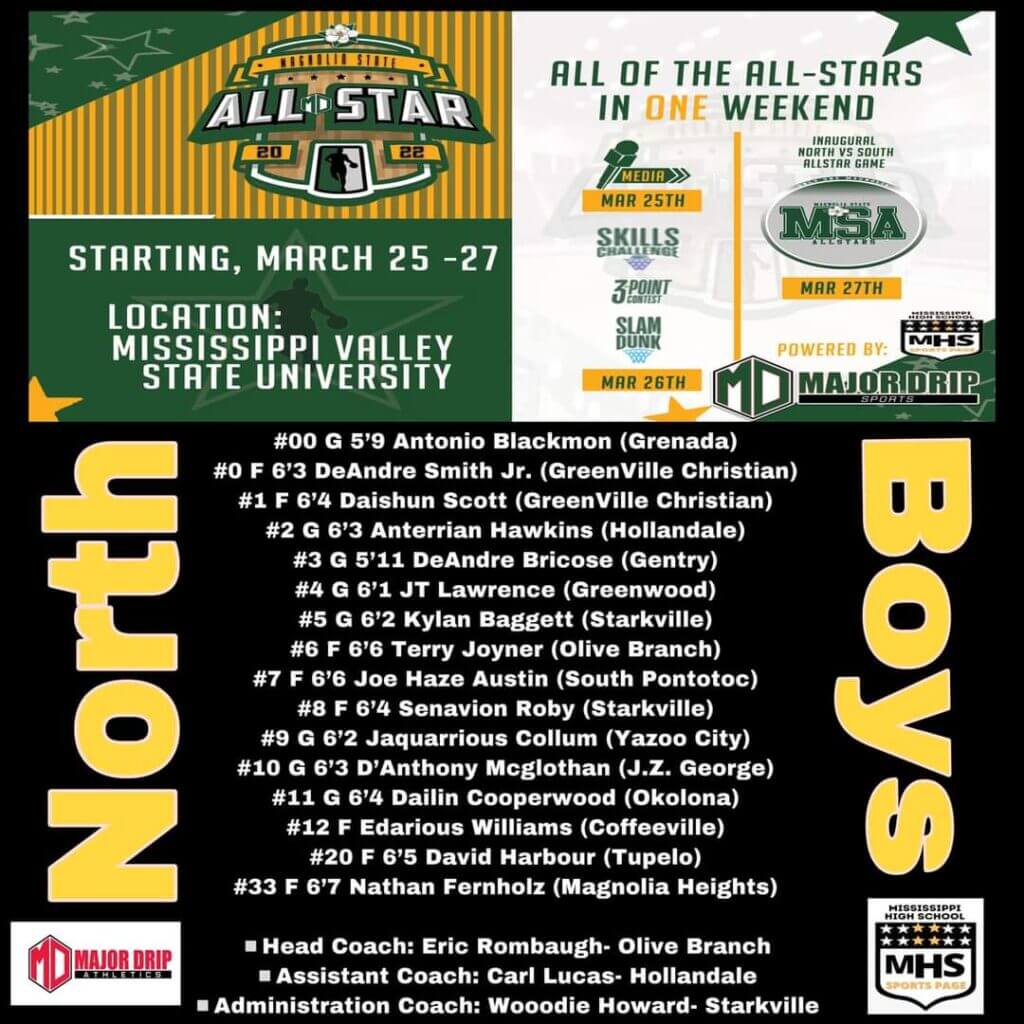 The South has some studs too. Chad Jones, 4A State Champ MVP Jabari Robinson, John Davis is very well rounded like Cooperwood and Parker Henry can get down in the paint too. They also have state champion head coach Tadlock as an assistant as well.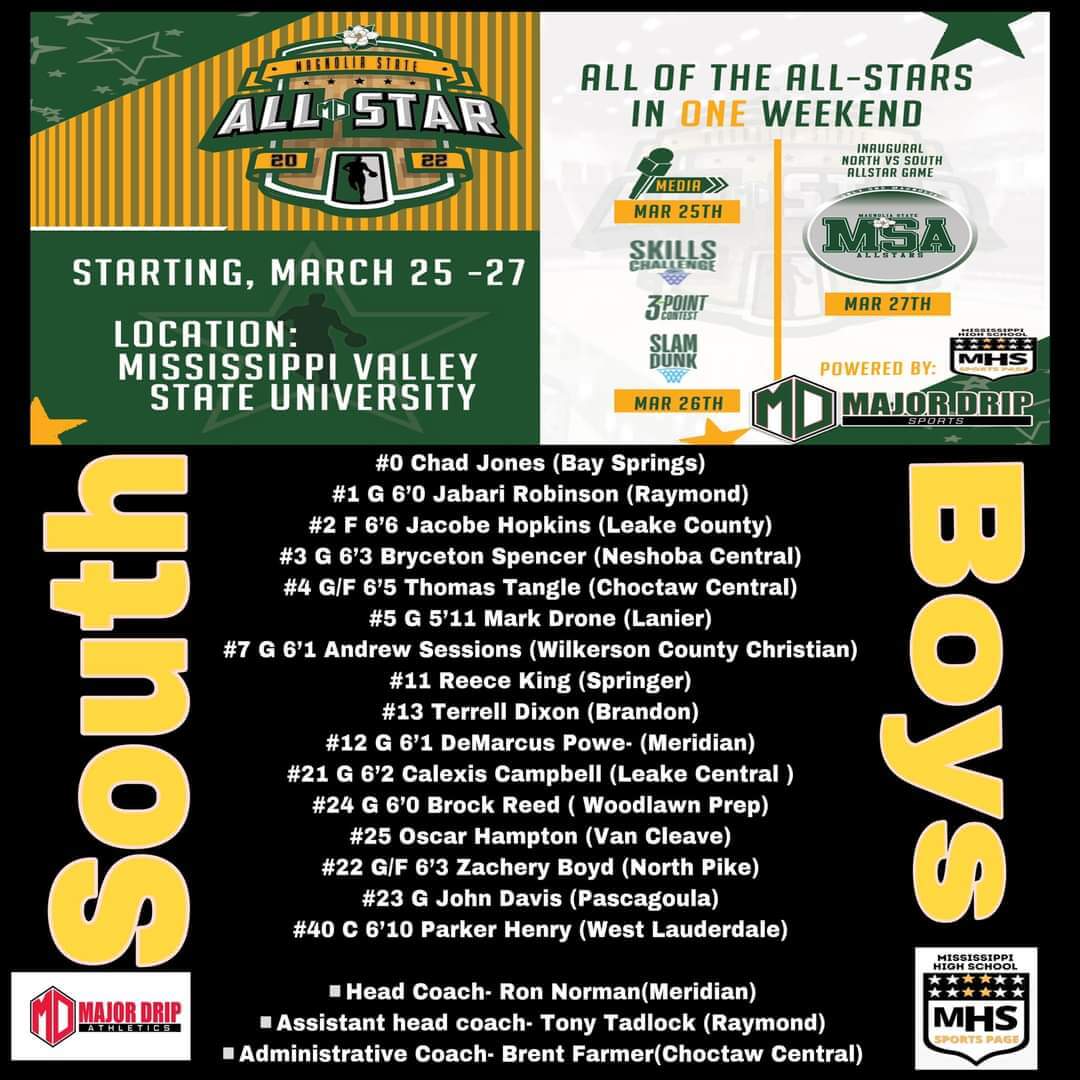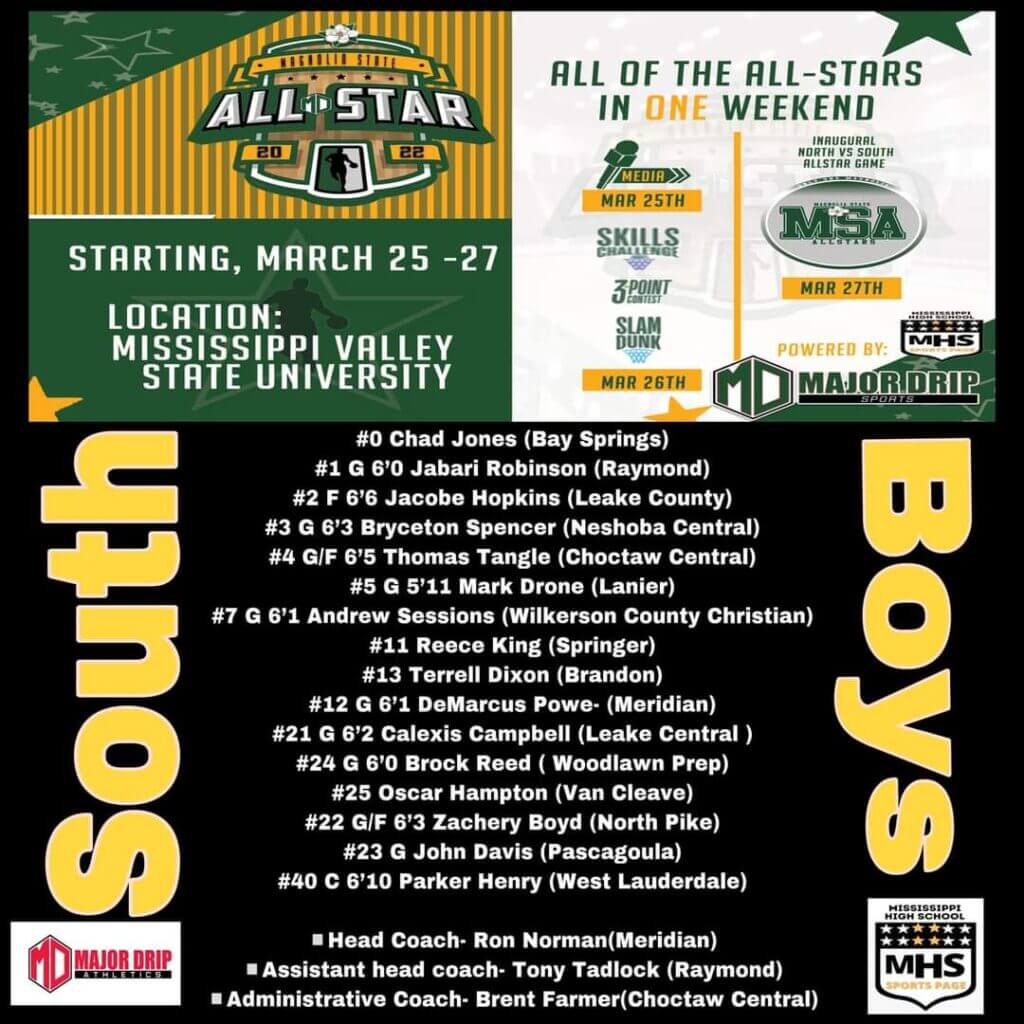 I even got a jersey. Isn't that something? The energy is great around the Magnolia State All Star Series. I attended the football game back in December and had a GREAT time.
I can't wait to see that same energy translated over to the gym.
There will be a skilled contest, three point shootout and slam dunk contest, March 26th, starting at 7pm at Mississippi Valley State University.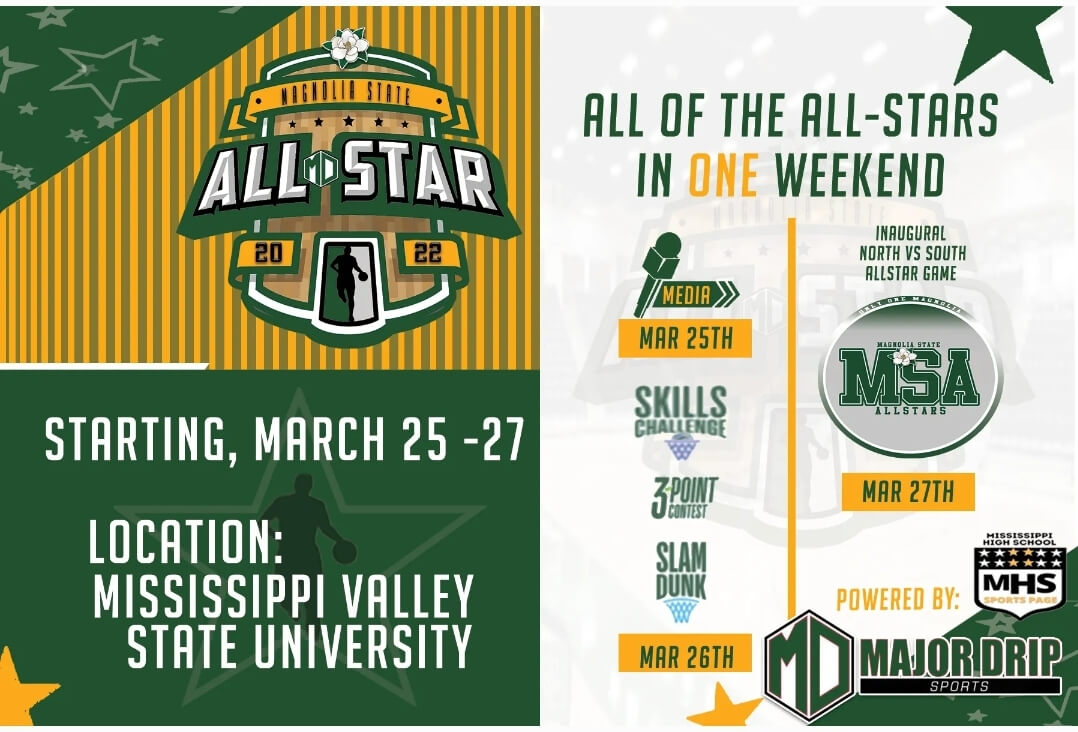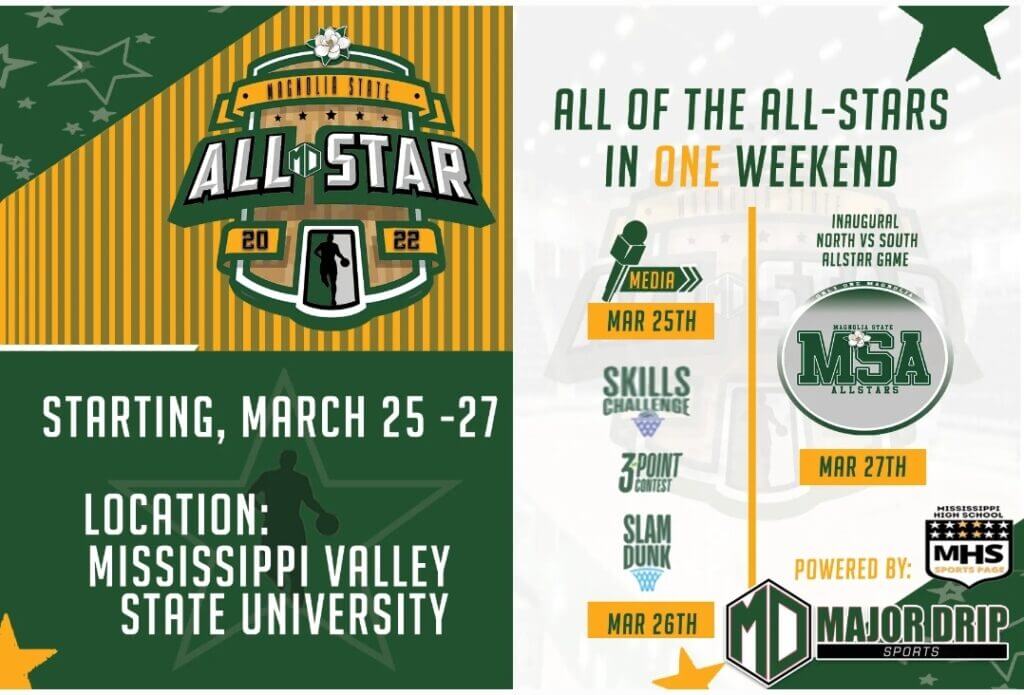 The games will be played Sunday. Girl's at 12pm and boys immediately after at the same location. Tickets are $8 for kids, $15 for adults, $30 for Courtside and $45 for Courtside both Saturday and Sunday.