Jared's Guide to the 3A State Championship Game: Amory vs. Jefferson Davis County
Jefferson Davis County head football coach Lance Mancuso in the MHSAA Class 3A State Championship in 2019. Photo courtesy of Keith Warren, MHSAA.
Tradition is plentiful in this opening matchup this weekend. Much like last season's 3A title game, both squads have expectations based on a rich history. One team stacked up the hardware much earlier than the other. We get a real treat right off the bat.
Arguably the team of the late 80's and 90's is finally back on the big stage after a 19 year wait. The Panthers started the year 2-3 but have rattled off an impressive winning streak since and their defense has played a big part in it. Their last two playoff games in particular have shown what they're capable of. Being a product of Monroe County, people know what to expect of them: play hard, no excuses and play a four quarter game. They'll need every last big of that to beat the gold standard of small school football. Ironically, former Amory quarterback and current Southern Miss head coach Will Hall could be there to support his alma mater.
Whether you know them as Bassfield, Bassfield 2.0 or simply Jefferson Davis County, you already know what to expect. Guess who's back to win yet another ring? The guy who has eight of them as a head coach. Lance Mancuso, one of the best to ever do it in Mississippi, has another squad fully capable of winning it again. Like most years, they stacked their non-region schedule with overmatched teams. It caused them to start 0-4, but fortunately, it got them ready for yet another title run. Like their opponent, they know what it takes to win it all.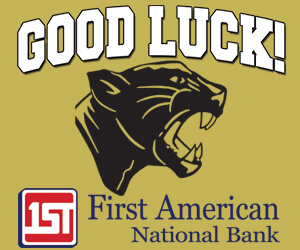 Amory Panthers (10-3):
Head Coach: Brooks Dampeer
Championship Road:
1st – vs. Mantachie (54-6)
2nd – vs. Independence (45-6)
3rd – vs. Kossuth (14-0)
4th – @ North Panola (29-16)
Championship History:
Wins: 1994, 1995, 1998
Losses: 1987, 1988, 2002
Player Watch:
RB Charleston French
ATH Cameron Haynes
QB Jatarian Ware
LB Nathaniel Wicker
LB T.J. Huppert
Keys to Victory:
– Win the early downs
– Turnovers
Jefferson Davis County Jaguars (9-4):
Head Coach: Lance Mancuso
Championship Road:
1st – vs. Clarkdale (54-19)
2nd – vs. Hazlehurst (40-14)
3rd – vs. Enterprise-Clarke (34-7)
4th – @ Raleigh (26-20)
Championship History:
Wins: 2017, 2019
Losses: None
Player Watch:
– Malcom Hartzog (1500 rush yards, 381 rec yards, 28 total TD)
– Demario Booth (721 rush yards, 56 rec yards, 8 total TD)
– Dedrian Alexander (253 rush yards)
– Eli Vinvard (44/77, 954 pass yards, 10 TD)
– Marcus Ross (162 tot tkls, 89 solo tkls)
Keys to Victory:
– Contain French
– Hit the "home run"
The Outlook:
Now I know most people will see Jefferson Davis County and automatically write their opponent off in this game, but I'm confident Amory will play their heart out. There's just something about that team that makes them dangerous to overlook. Many wrote them off against North Panola and look what happened. That being said, I'm picking Mancuso and the Jags simply because they just don't lose on this stage. Don't be surprised if Amory proves me wrong though.
PICK: Jefferson Davis County 28, Amory 22