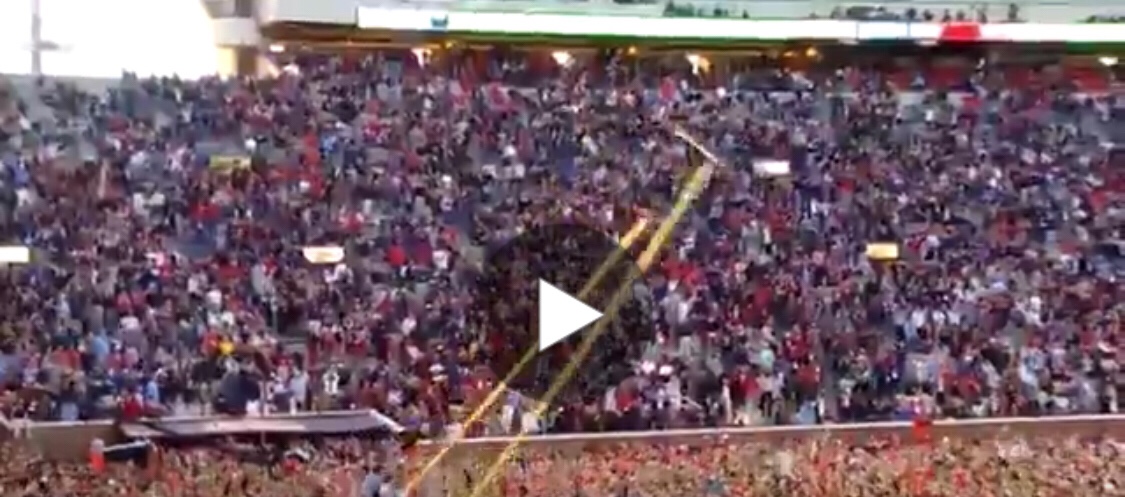 Stop me if you have heard this before: Alabama is the top ranked team in the country and they have their eyes set in dismantling the Rebels and the high flying offense in Oxford.
Sounds very familiar to last years contest, won by the Tide in convincing fashion.
It's a new year and both teams will be starting new Hawaiian quarterbacks. In honor of this and #BamaRespectWeek:
"Ku'ia kahele aka na'au ha'aha'a"
Rebels keys to victory
I like Scottie Phillips. He is a very solid running back. He leads the SEC at the moment in rushing. Get him some carries.
But, hear me out for a second…..THROW THE BALL. Bama is extremely good on defense, especially the run, but they may have a weakness on the deep ball. Uncork that sucker, Throwin' Samoan. Let it fly.
Also I would like to suggest possibly tackling. Bama is going to hand the ball to a running back. That running back is going to attempt to gain forward yards. Be on the lookout for this and attempt to prevent this from happening.
Easy breezy.
Throw the ball all over the field and tackle Bammers with the ball. That's the plan. Stick to the plan.
Might I also suggest trickery. Remember the good ole days of wide receiver passes? AJ BROWN HAS A CANON OF AN ARM. I've seen him throw a baseball. He can sling it. Let him uncork that sucker, too.
Final thoughts
Ole Miss is 22 point home underdogs. Bama has never lost under Saban when they are more than a 10 point favorite. History, as they say, is not on our side.
But just watch this video below. Watch it, and believe in things hitherto deemed impossible.
Don't you dare tell me what can't happen! See you Saturday! Hotty Toddy! #LockTheVaught #ThrowbackThursday #WearPowderBlueVOLUME IS A MUSTVideo from Oakcreektv

Posted by Land Shark Nation on Thursday, September 13, 2018