Chandler Pittman goes out on top: "I have dreamed of this moment"

By: Walker Bailey
(Pic credit Hannah Newbold)
Chandler Pittman finished an illustrious career with the Magee Trojans in the best way
possible. Magee defeated Noxubee County 49-26 in the 3A state championship game on Friday
morning. Pittman finished with 187 yards rushing for two touchdowns and 158 yards passing
for three touchdowns.

"I don't think there's any better feeling I've had in my life," Pittman said. "The only
other moment that comes close is me being born, but I can't even remember that. I just love
this community and this family so much, and I've dreamed of this moment since I picked up a
football."

This game had the feeling of a shootout after the first few possessions. Two talented
offenses that just couldn't be stopped, waiting on the other team to blink. Pittman and the
Trojans didn't blink, they just kept scoring, scoring, and scoring again. By the time Pittman could soak it all in, Magee led by 16 points with just under three minutes to go. They plowed into the end zone one final time to put the game away, and clinch Magee's first state title in 20 years.

"It was all a blur," Pittman said. "I don't know even know what else to say. My offensive
line was awesome, and I'm surrounded by such an awesome group of guys. I just play my game and let things fall as they may."

Pittman finishes his career with 6,121 passing yards and 4,286 rushing yards as the
Magee quarterback. He hopes to have left a lasting impact on this Magee program and that's
more important to him than the stats.

"Football teaches you so much about life," Pittman said. "It teaches you about adversity,
when you fall down you have to get back up. I've always been overlooked, undersized, and
underestimated, if I could tell these guys anything, I'd tell them to keep getting back up."

Magee head coach Teddy Dyess realized what he was watching on the field today in
Chandler Pittman's last game. Pittman was one of the most influential quarterbacks in Magee
football history. The 3A Mr. Football has left his long-lasting impact on Dyess as a coach.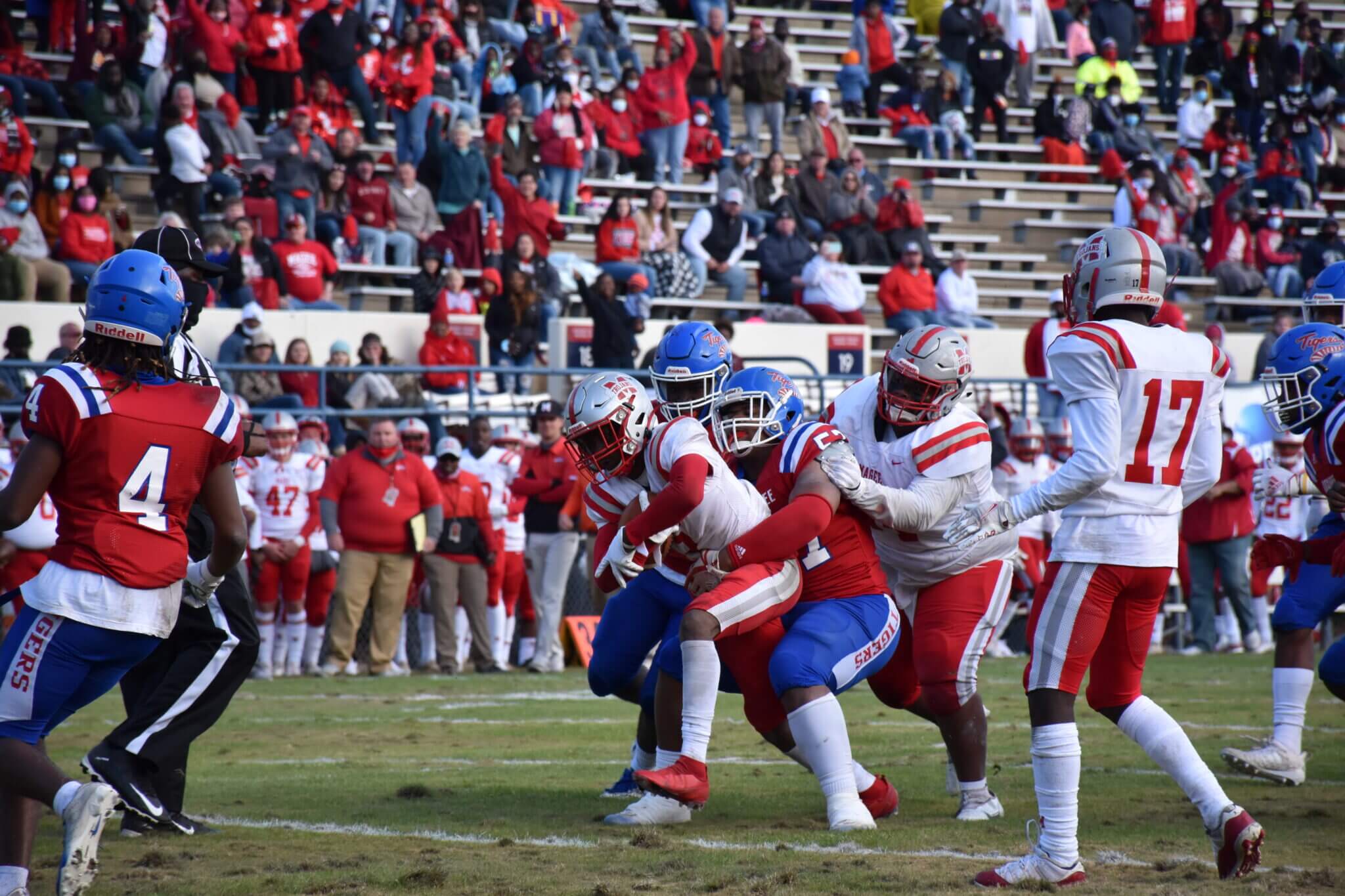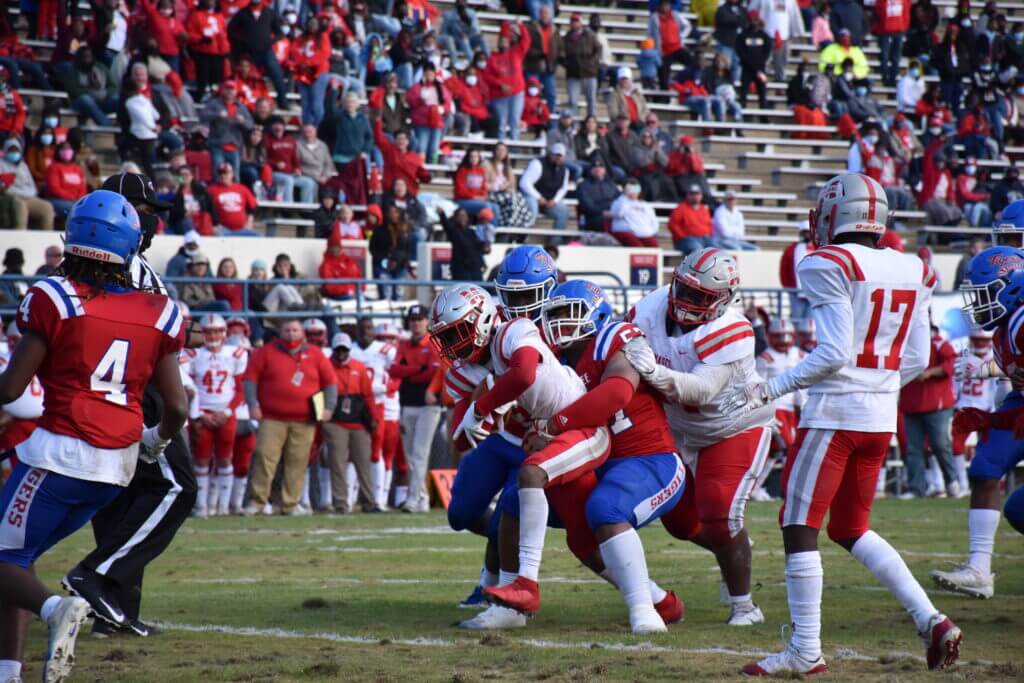 "He brought pride to this community," Dyess said. "He's a 3.9 GPA student. He's a
student body president. Whoever gets the opportunity to coach Chandler later in life is going to get a great human being, and that's much more important than what he does on the football field."

The relationship between Dyess and Pittman is a two-way street. The influence that
Dyess had on Pittman was life changing. According to Pittman, that might be the hardest
goodbye he has to say when he moves on to the next chapter of his life.

"Teddy Dyess is the most influential person in my life other than my father," Pittman
said. "He loves us like we're his own. He treats us like we're his own son. We know how much
he cares and that's why we go out and play for him so hard."

Pittman was underrated his entire high school career and that isn't lost on Pittman or
his head coach. Through all of the snubs on accolades, Pittman just kept playing. Today, he
accomplished the ultimate goal, and his head coach couldn't be happier for him.
"All I know is that he's not Dandy Dozen and he's not a MS/AL All Star," Dyess said. "I'll
take Chandler Pittman on my team any day of the week. I can go to battle with Chandler
Pittman any day."