EMCC starts fast, hangs on for victory over Rangers
By Jared Redding
SENATOBIA — In Thursday's top-15 JUCO football matchup at Bobby Franklin Field, the No. 6 ranked East Mississippi Community College Lions left little doubt who the best team in the state was. However, they were tested late for the first time in 2021, but held on for a 30-21 MACCC North Division win over No. 13 ranked Northwest Community College to remain unbeaten at 5-0.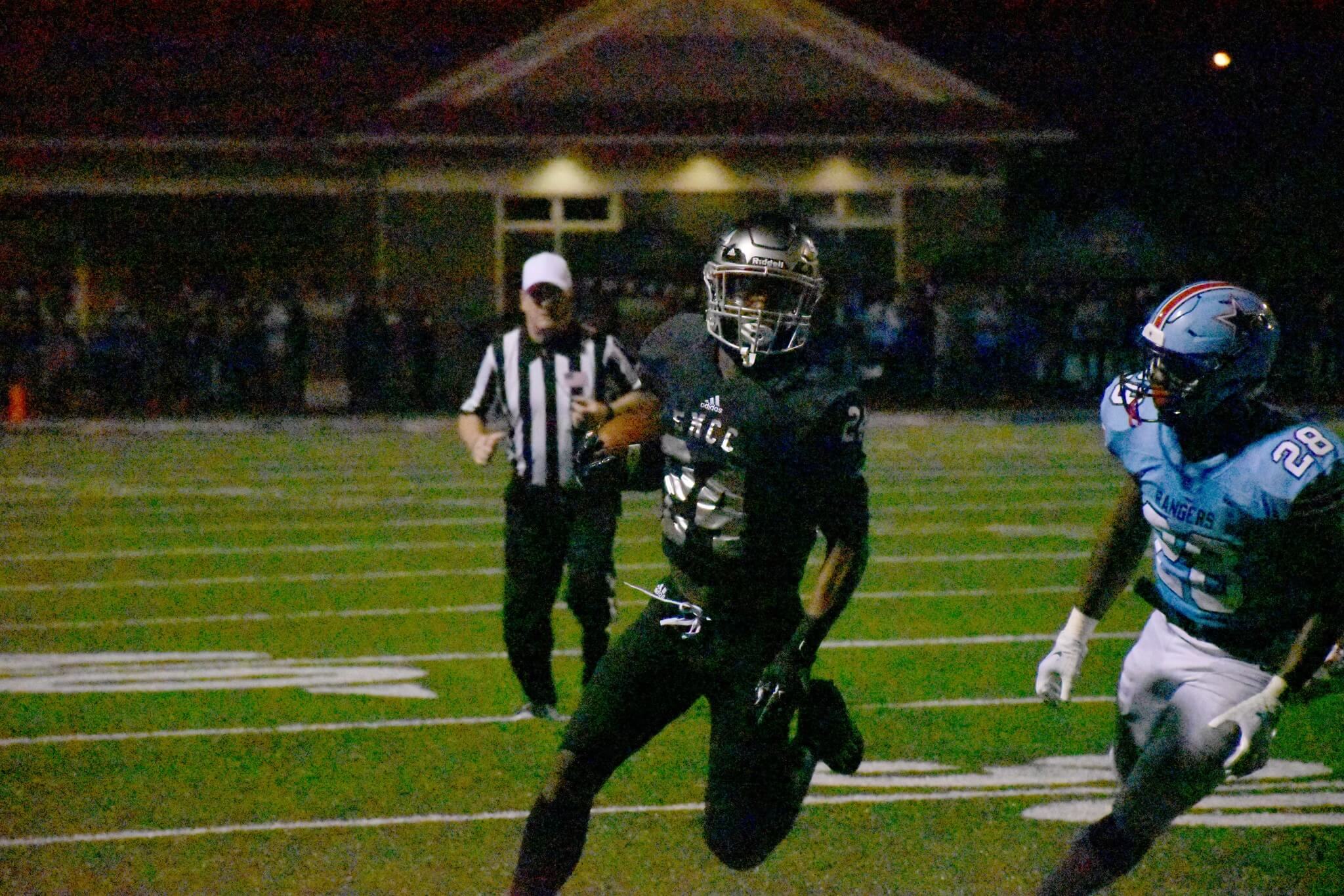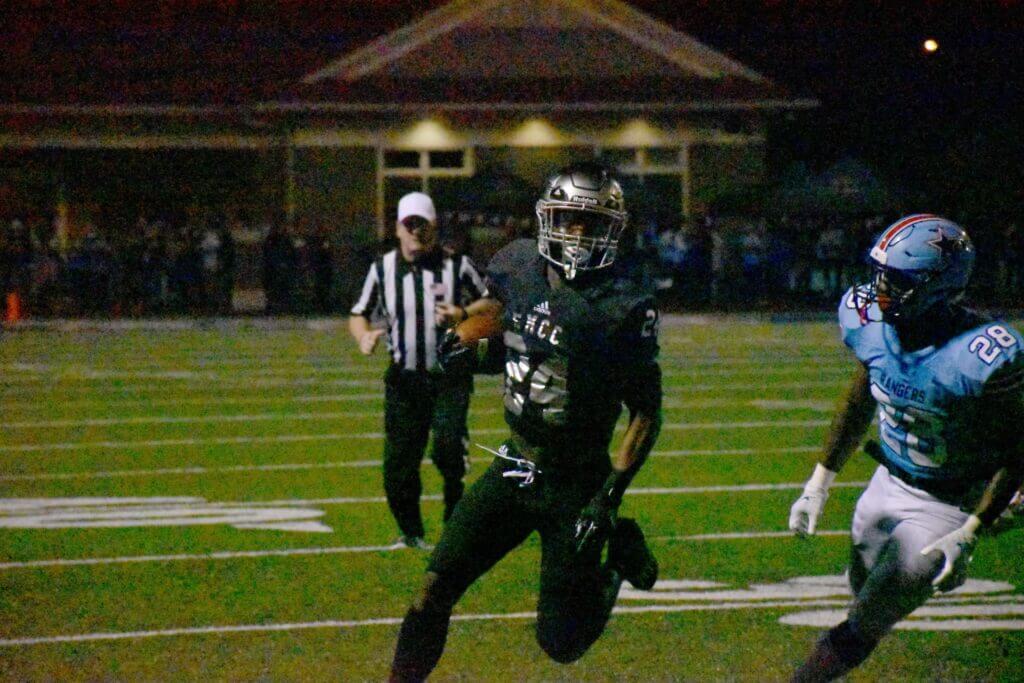 EMCC quarterback Jamari Jones completed 19 of 33 pass attempts for 328 yards and accounted for three scores while Zias Perryman rushed for 129 yards on the ground. On the other side, Michael Hiers completed 27 of 43 passes for 251 yards threw both of his touchdowns to DT Sheffield, who had 114 yards on 11 catches. Jaquerrious Williams added 114 yards on the ground and a score as well. The latter three players had an big role in the comeback that fell just short.
Jones started things off on the wrong foot despite a valiant performance, throwing an ill- advised interception scrambling on EMCC's opening drive. After the Rangers failed to capitalize, the Lions were nearly unstoppable for four straight drives. Penalties and a few big outside runs set up the first score of the game, with Jones dumping a screen pass to Perryman, who found the end zone from 18 yards out. The ensuing PAT failed, but the Lions had an early 6-0 lead with 8:52 left in the opening quarter. It would get bigger.
Northwest continued to make mental mistakes offensively and defensively en route to a second touchdown pass by Jones, who found Jontarius Henderson wide open for a 36-yard scoring strike. Not long after that, the Rangers fumbled the ball away right after an excellent kickoff return. Jones made them pay again by calling his own number for an eight-yard score on the ground. At the end of the first quarter, the Lions had a commanding 20-0 lead.
The Rangers proceeded to engineer their best drive up to that point, but would turn the ball over on downs, leading to yet another score for the visitors. Ethan Conner waltzed into the end zone from two yards out and EMCC had a 27-0 lead with 9:11 left in the first half. Northwest then began the near comeback.
Jamarien Bracey marched the Rangers downfield with a few authoritative runs and Jaquerrious Williams finished the drive with an easy five yard score with 5:41 left in the second quarter. Perryman continued to be a problem for the Ranger defense on the following drive, but Jones made yet another mistake scrambling and threw an interception to Jarvis Townsend, who returned the ball to his team's 23-yard line. However, another drive went up in smoke following a turnover on downs. The Lions went into the locker room up 27-7.
Northwest received the second half kickoff and continued their recent offensive success. A 25- yard wheel route catch by Williams set up Michael Hiers with his first touchdown pass of the game to DT Sheffield on a four-yard fade route. Just like that, EMCC's lead was cut down to 27-14 with 9:53 left in the third quarter. EMCC looked to quash the rally inside Northwest's red zone after both teams traded punts, but a 30-yard field goal attempt by Peyton Rodgers bounced off the left upright and gave the Rangers a much needed stop going into the fourth quarter.
The Rangers consumed clock and engineered another drive that ultimately came away with nothing once again following a third turnover on downs with 8:22 left to play. However,
Northwest was given another chance following a three-and-out and a bad punt allowed them to start at the Lion 30-yard line. This time, Hiers and company broke through. Hiers once again hit Sheffield for a nine-yard score resembling their last scoring connection, making it a one score, 27-21 game with 5:38 left on the clock.
Jones proceeded to throw another desperation heave on second down, but this time, Kevin Barnett came down with the ball and put EMCC inside's Northwest's red zone. Rodgers proceeded to redeem himself by connecting on a 34-yard field goal to seemingly put the game out of reach. A late fumble would preserve the big win.
The Lions will return to Scooba on Saturday, October 9 to face Northeast while the Rangers look to rebound on the road against Coahoma on October 7.