Jaden Triplett lives up to his last name every game.


By Rion Young
MS High School Sports Page
Twitter MacCorleone74
Jaden Triplett carries his last name very well. There is a long line of Tripletts who have been good players in Louisville. The 2023 RB/WR can light your defense up from anywhere on offense. Today he received his first offer from Austin Peay.
Jaden's career has been very nice. His sophomore year he helped BIG Louisville beat Poplarville for the state title by converting a two point conversion with less than thirty seconds left. He was very determined to score and wouldn't be denied. He stretched out his whole body and got the ball across the goal line.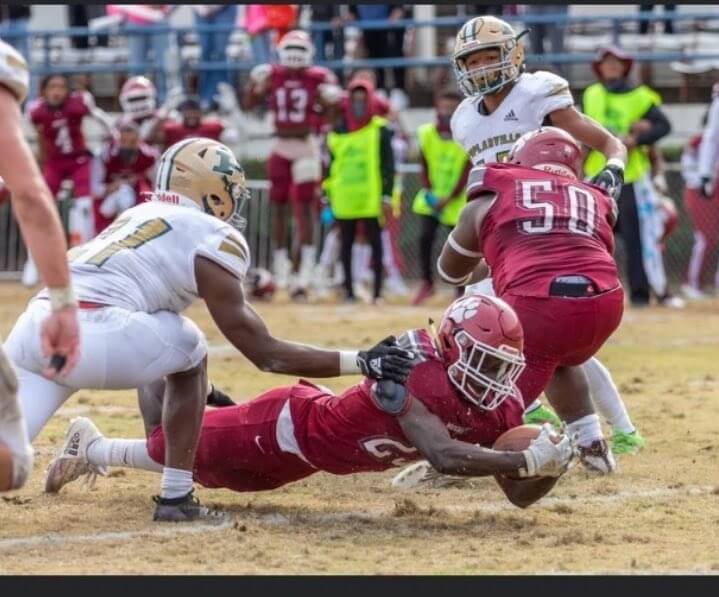 Jaden's highlight film is full of exciting plays. He is a very great asset for the Louisville Wildcats to have. He makes plays at receiver, running back and returner that are mouth dropping. He runs nice routes and makes great cuts. He is a guy that catches the ball and gets some yonder. A true game changer that can break open any play. If he is at receiver he definitely turns into a running back when he catches the ball. Even sharing the ball with two other great receivers he still gets his shine on.
I think Jaden has the ability to help a school early on special teams. He has the vision to be a great returner and he can take one back with the right blocking scheme. In my opinion he will be a great slot receiver at the next level.
"This off-season I have been working on my RB skills," said Triplett. "If we want to be champs again we need to put in a lot of hard work and dedication. We will be more than straight if we do that!"