Belmont remains undefeated with impressive win over Hernando
Belmont knew they needed a strong post presence on Saturday against Hernando as they came in to the contest with one of the most highly touted post players in the state in 6'2″ Abbey Harrison.
Senior Kassi Grimes was up to the task.
Grimes put up 21 points and 10 rebounds while turning in a gritty defensive effort on Harrison and the Lady Cardinals moved to 7-0 with a 64-51 victory.
Belmot got 19 points and 11 rebounds from University of North Alabama signee Macie Walker, who was named player of the game.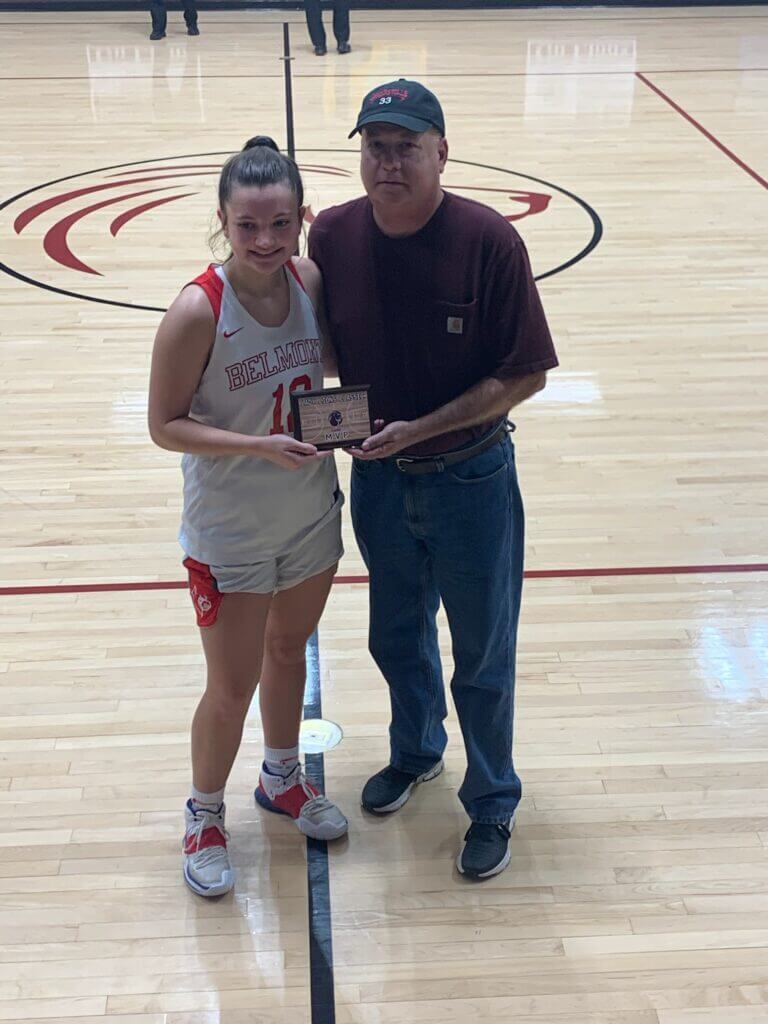 The Lady Cardinals led wire to wire after building a lead early in large part to several breakaway baskets from Rayleigh Guin, who would finish with 15 points. The outcome was still in flux headed to the fourth quarter though with Belmont leading the Lady Tigers 44-37.
Ball movement to eat clock and hitting 9 of 10 free throws in the final frame were the key catalysts for Belmont to come away with the win. A heads up connection from Walker to sharpshooter Abby Kuykendall, a common site during their careers at Belmont, proved to be the dagger.
Walker hit Kuykendall in the corner on a driving kick out pass to the corner which Abby hit for her second three pointer of the day to stetch the Belmont lead to 13 with under three minutes to play.
More pictures from Saturday's win for Belmont will be on the Tishomingo County Sports Facebook page and on Instagram (sportsmississippi).