Ingomar wins showdown with New Site in heavyweight battle at Hotbed
Ask basketball connosieurs in Mississippi to start naming the most storied programs in the history of the state and it won't take too long until two names pop up.
Ingomar, home of the Falcons. And New Site, the home of the Royals.
Ask those same people who are in gyms all over the state on any given Tuesday night in January for the top showcases of Mississippi basketball talent and it again doesn't take long before you hear the Hotbed Classic.
As in the Hotbed Classic at the historic Memorial Gym in New Albany.
Mix all of that up, throw in a combined record of 50-2, and you have the setting for the final match of the 29th Hotbed Classic on Saturday.
The reputation, so to speak, preceded itself.
It certainly didn't disappoint.
The Falcons and Royals played to a virtual draw, with Ingomar getting the final point of the match on a Hunter Bynum free throw win under 5 seconds to play.
Ingomar, as they so often do, put themselves in perfect position to grab an offensive rebound on the ensuing miss, with Clayton Stanford nabbing the ball to keep the Falcons perfect on the season with a 57-56 victory on their de facto home court.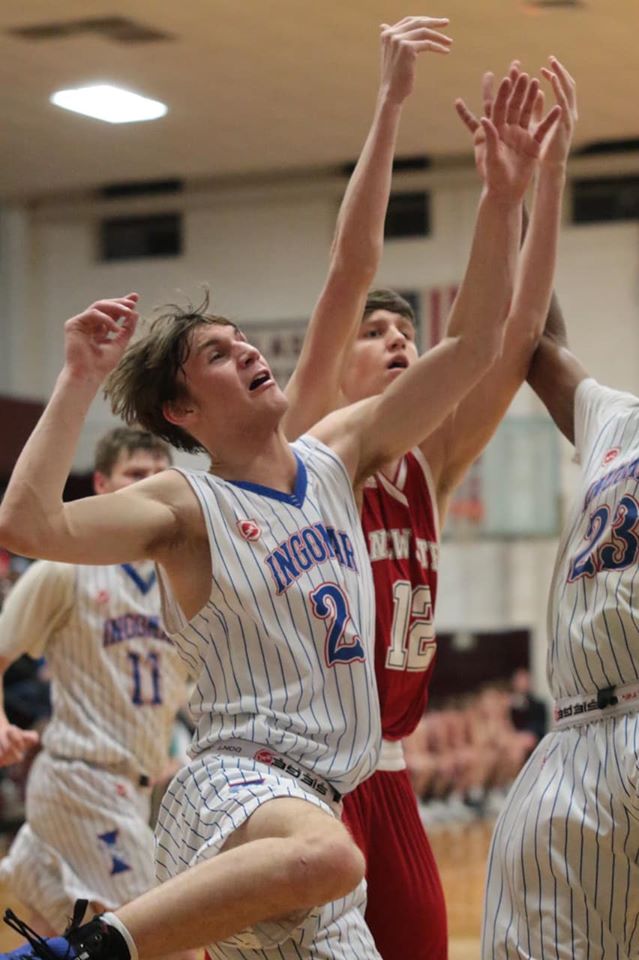 The contest had a little bit of everything you wanted in this showcase of Hill County hoops.
There was the workman-like efficiency of Tyson Smithey, who finished with 10 points and 13 rebounds. You got to see controlled chaos in the form of Royal standout Carson Fitzsimmons dashing around the court, connecting for a game high 24 points.
You like performances under pressure? New Site sharpshooter Walker Moreland stepped to the line to shoot a trio of free throws with under 10 seconds to play and his team trailing by three. Despite the environment and the situation, almost everyone in the gym expected all three to go in.
Yes, the game had it all, a thrilling finish to a much hyped game between two powerhouses.
With both teams sporting veteran laden clubs that have championship or bust aspirations, expect this to be the opening salvo as opposed to the end all, be all for each teams season.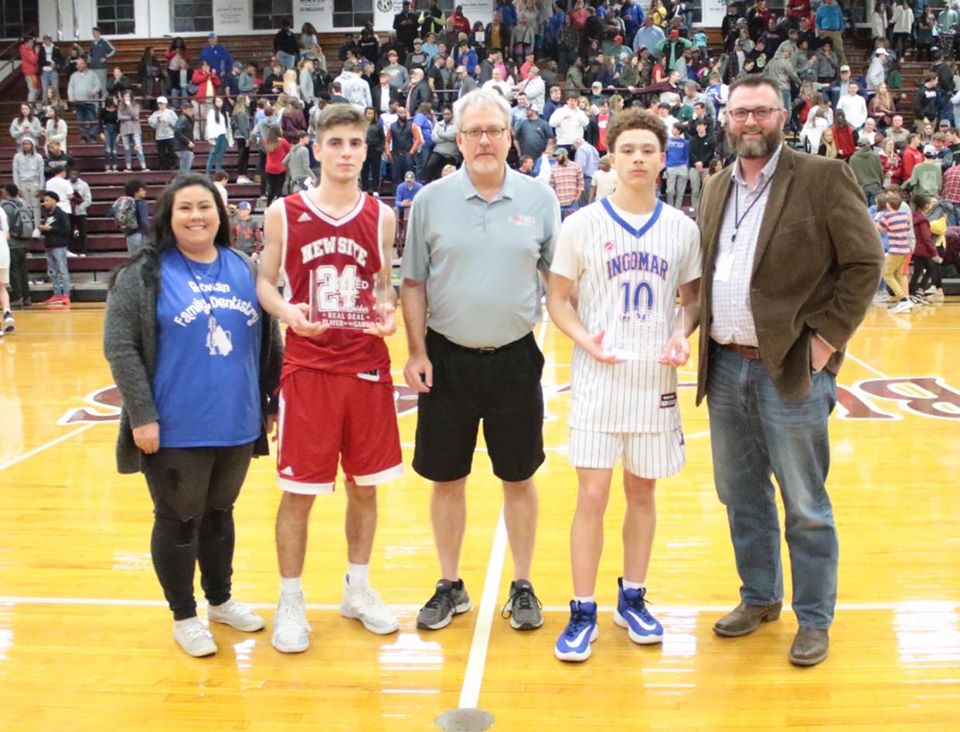 Leading Scorers:
Ingomar: Bynum 14, Shugars 14, Smithey 10
New Site: Fitzsimmons 24, Moreland 16