Bryson Waters looks to have another 100 tackles this season as a sophomore.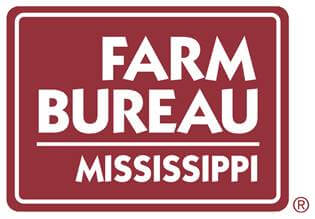 By Rion Young
MS High School Sports Page
Twitter MacCorleone74
Bryson Walters is a guy that you are going to want to keep up with. He is a 6-2 230lb LB out of Itawamba AHS. He does not just look the part. This kid can play his position.
I loved watching Bryson's film. This kid looks like he has been playing inside linebacker since the day he was born. He knows how to read keys and stays around the football. I can see why he had 116 tackles last season. Kid knows how to find the ball and get your runner down. He is not a guy that is going to be dragged around. When he gets his hands on you you're going down. He gets off blocks very well. He sheds them easily and gets to the runner. He needs some hand work, but his toughness has been getting the job done for him. He needs to come up with some more moves when it comes to shedding blocks. When he plays on the next level he will see polished lineman who will know how to lock in and keep him from escaping blocks. I think he shoots gaps very well. He makes a lot of tackles in the backfield and does a great job of attacking the line of scrimmage.
Bryson is definitely a run game specialist, but he can do well playing zone defense. He has a very high IQ and knows how to be in the right place at the right time.
If Bryson gets his speed down he can be a top prospect early. He does not have to be a 4.5 guy, but he needs to be able to move around a little faster than what he does in coverage. He can be better in the hip area and moving side to side.
"I have been doing a lot of lower body strength training," said Bryson. "I was cleared in May from my rotator cuff and labrum surgery from the end of January. I ended up rehabbing ahead of schedule, so then I started working on upper body strength training with speed and agilities. I went to Mississippi State's 7 on 7 camp in June, and we made it to semi-finals in class 4A-6A. I played well and it felt good to get back into the groove."
Bryson would most likely have an offer now, but missed camp due to injuries. If he was able to make this appearances he would definitely have two offers right now.
"I think I'm pretty good in zone coverage, but I need to get better in man coverage. I'm ready to get to work. I do not have any offers yet. Memphis and southern miss was interested back during the season. They wanted me to come to camps this summer, but I wasn't able to due to my surgery and not being cleared."