Bulldogs set sights on Egg Bowl and 10th straight bowl game after homecoming win
At the start of every season, teams have stated goals they are looking to achieve.
Mississippi State's homecoming win over Abilene Christian on Saturday kept one of their season goals still firmly in play.
The Bulldogs dispatched ACU 45-7 in a game that started in a cold drizzling rain and was never really close, despite Mississippi State showing lapses on defense and in the passing game.
The bottom line: of Mississippi State wins the Egg on Thursday they are going bowling for the 10th straight season.
"I'm pleased with the win and glad to be at 5 wins because that means we can get to six. Ready to move on to Egg Bowl week," Bulldog coach Joe Moorhead said after the win.
Kylin Hill went for 237 total yards, including an electric 88 yard catch and run that ties him for the longest running back score in the nation.
The Bulldogs ran for 372 yards on the night, with 88 from starting quarterback Tommy Stevens and 53 from Nick Gipson. Backup quarterback Garrett Shrader contributed 65 yards in fourth quarter action. All three had rushing scores.
The passing game, while throwing for over 200 combined yards and three scores without an interception, did not show the improvement that the team thought was necessary to prepare for the biggest game of the year on Thanksgiving.
Ole Miss, with the luxury of nearly two weeks to get healthy and prepare, will come to Starkville also with an outside chance to qualify for a bowl. The Bulldogs, on short rest and battling injuries, will go all out to clinch their bowl berth outright.
It's Egg Bowl week in Starkville. The first meaningful one in Joe Moorhead's short tenure.
Expect plenty of on field fireworks Thursday.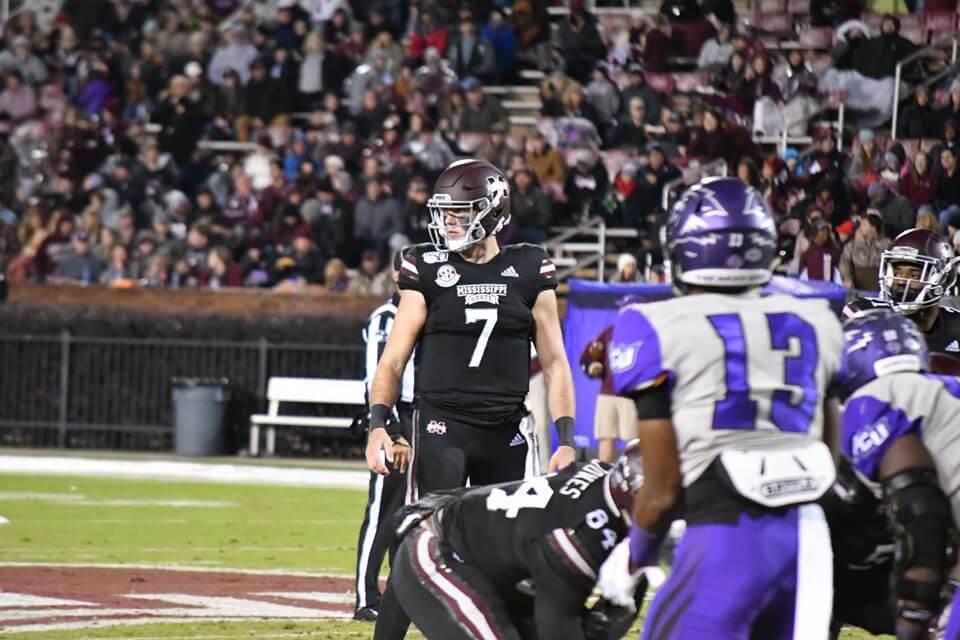 More pictures from Saturday's game on Facebook (Mississippi Sports) and Instagram (sportsmississippi).