AAU Basketball: What You Need To Know
SHOULD MY CHILD PLAY AAU BASKETBALL?
Now that the junior high and high school basketball seasons have concluded in Mississippi, AAU basketball will be in full force. AAU stands for Amateur Athletic Union. It is "one of the largest, non-profit, volunteer, sports organizations in the United States… A multi-sport organization dedicated exclusively to the promotion and development of amateur sports and physical fitness programs." (https://aausports.org)
There are various travel basketball teams around the state. Some are AAU affiliated and others are not. Some are large operations with multiple teams while others are single team organizations. Regardless of which size program you join, there are benefits and concerns related to AAU.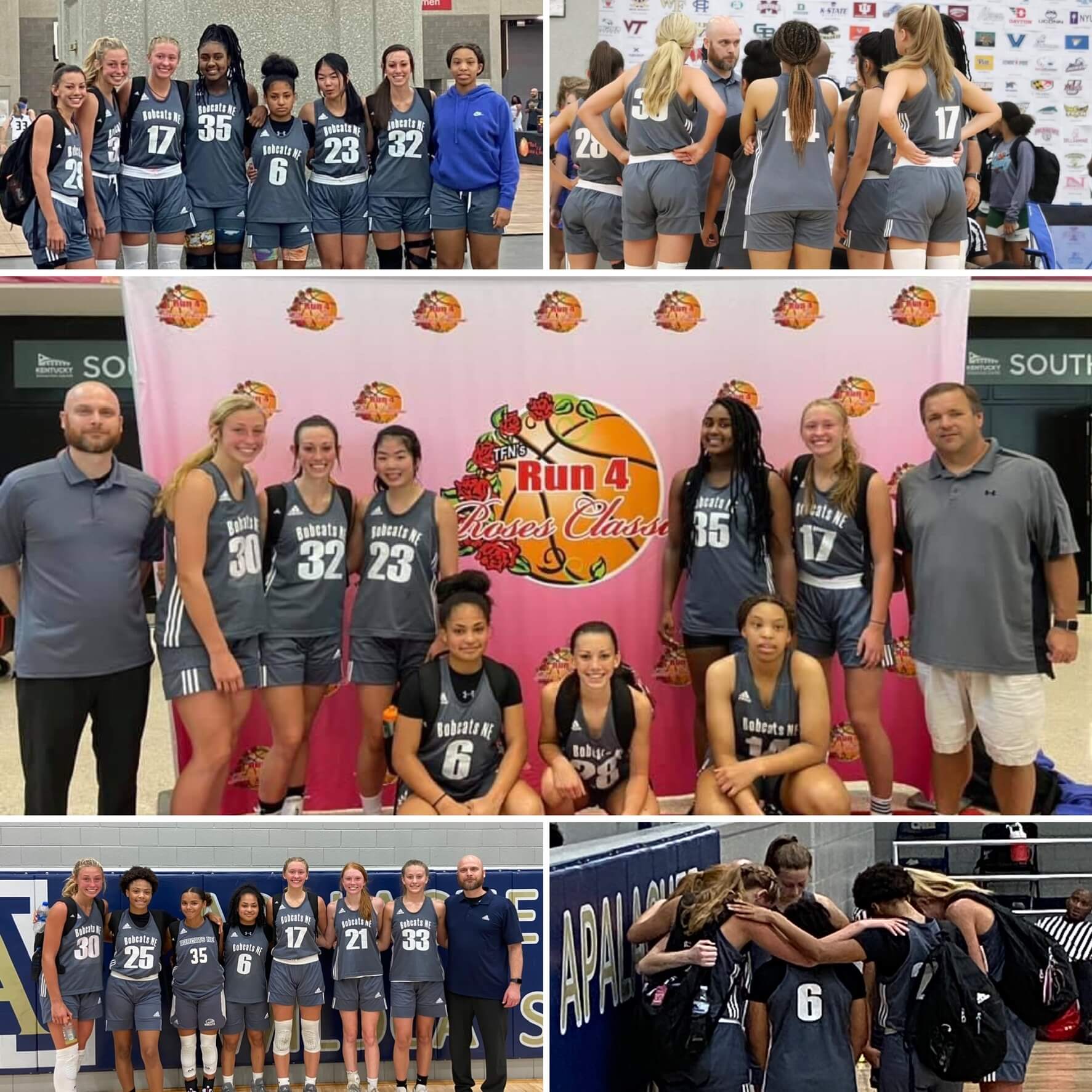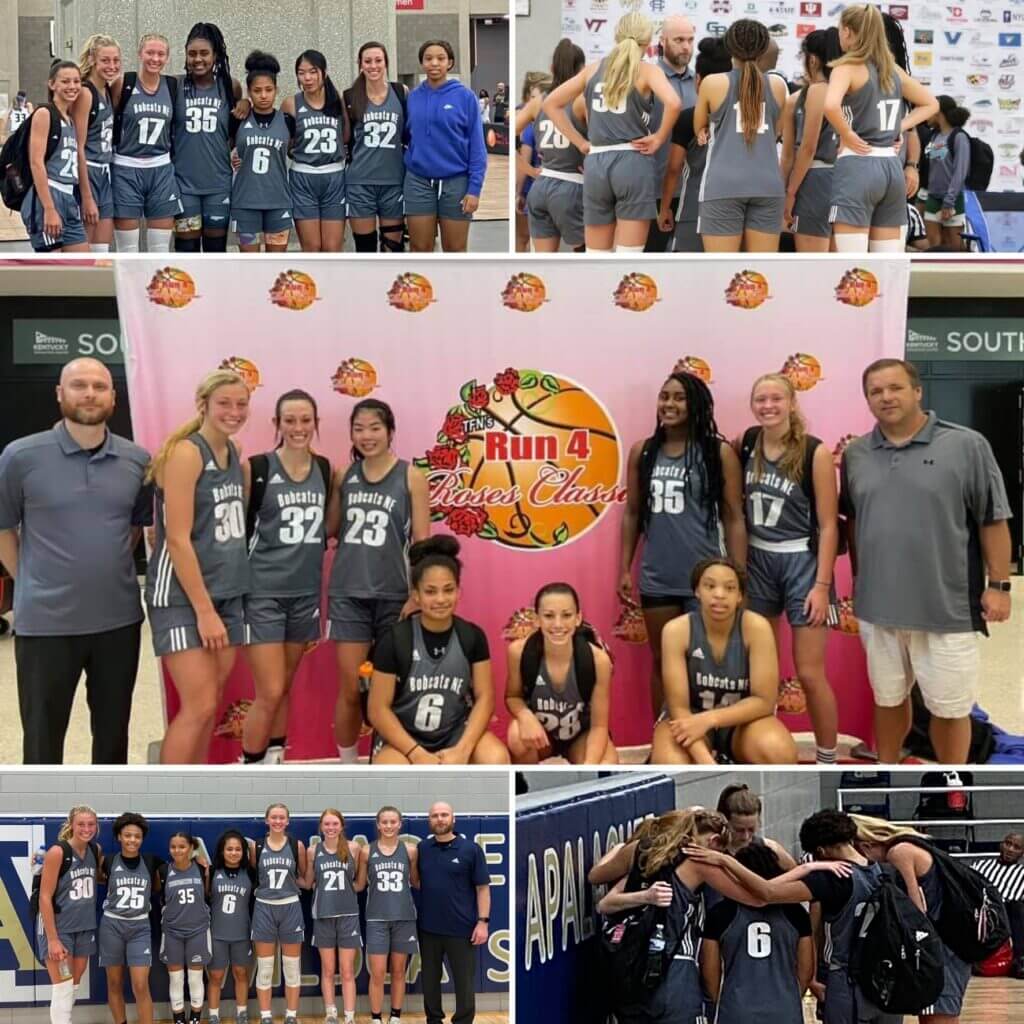 BENEFITS
EXPERIENCES
One of the best things about AAU is life experiences. At the Run for the Roses in Louisville, Kentucky, my AAU team was able to experience an unreal setting with over a thousand teams and hundreds of college coaches in attendance. Last Summer, in our first game at that tournament, we showed up at 8:00 a.m. and the Head Coach for the Tennessee Volunteers, Kellie Harper, was sitting courtside. My son has met former NBA players at AAU events. Additionally, kids get to play in various gyms/facilities in different cities. There are plenty of life experiences and memories to be made in AAU.
CHALLENGES
If a player is the best on his or her team or one of the best in their area, it is a good challenge for them to play with and against better players. I'll never forget my first practice in the Spring of 2021 when Macie Phifer (Ingomar) and Chloe Chism (New Site) competed against each other in a scrimmage. These ladies are two of the top freshman in the state and they battled. After the training time, Macie commented how much fun it was to compete against someone that really challenged her. AAU allows players to be challenged. It requires adapting quickly to a new team, facing very tough competition, playing multiple games a day in difficult environments, and seeing physical competition. It is eye opening for many kids (and adults) to see how much talent there is around the country.
EXTRA PRACTICE/SKILL WORK
I recently asked some of my high school coaching friends about skill development in the context of their high school practices. A couple of them emphasize it but many of them admitted that their main concern is team concepts and that they need players to work on skills outside of practice. The reality is that many players do not spend adequate time working on their game outside of school practices. Good AAU programs can offer training sessions where players can improve their skills. My son has played for "CP25/Grind2Shine" in Northwest Alabama. Coaches Blake Franks and Skyler McFall do a great job of developing players through skill development. If your child's AAU practice is always just scrimmage games, I would look elsewhere.
4. CONFIDENCE
It is a confidence builder for kids to play with other good players, especially when they begin to have some success. Many players lack confidence but AAU can be a way to build it up.
5. EXPOSURE
I am a firm believer that good high school players who desire to play college basketball will be found by college coaches. There are enough recruiting services, video clips, and Twitter hype for most kids to be seen. However, there are certainly exposure advantages in travel ball. In just one year of coaching AAU girls, I saw and met so many college coaches at AAU events. If you want your child to have more exposure for the next level, AAU is a great way to achieve that goal.
CONCERNS
ADULTS
There are some adults who are in it for the wrong reasons and this is one reason AAU has such a bad reputation among many people. Some are just out to make money. Others end up promoting themselves more than the athletes. Some take total credit for a kid's development and thus become a big turnoff for high school coaches. It doesn't take long to be around a program's meetings, practices, and games to determine if it is about the adults or the players. You can also get clues on social media. 
BAD HABITS
AAU is a great lab for your child to try different things to expand their game. However, bad habits can be picked up if a coach allows them to go unchecked. Yes, it is a fun experience but you still want your athlete to be coached. This is why the coach your child plays for is the most important decision to make in an AAU setting.
FINANCIAL
It can be costly to pay a team fee, plus travel expenses such as gas, hotels, food, etc. Playing AAU is an investment.
NEGLECTING HIGH SCHOOL TEAM
Some players and parents overemphasize AAU and neglect their high school. A good AAU coach will speak highly of high school coaches and encourage players to go back ready to be better for their high school team.
5. INJURIES
Injuries are always a concern. I do know kids who have skipped a summer of AAU because of previous injuries or rehab and I do think that is wise. This is one of those issues that each parent and player will have to discuss and make the best decision for themselves.
6. TIME
You will have to spend some weeknights at practice, depending on the organization. You will spend multiple weekends traveling, depending on your organization's schedule. This usually includes Friday through Sunday games. Again, AAU is an investment of time and money.
HOW TO FIND THE RIGHT AAU PROGRAM?
Ask your high school coach for recommendations.
Ask other parents or players for recommendations.
Search Twitter or Facebook.
Talk to the program leader or coach.
Attend a tryout or practice.
FINAL THOUGHTS
No AAU coach or program is perfect

. You will experience ups and downs but understand that those are great learning opportunities for your child.

AAU is needed

. For those of you who are around my age (41), we grew up playing ball constantly at the park or a church gym or anywhere we could find. In general, kids do not do that as much these days. This is one reason AAU is needed. It puts players in position to play more ball.

AAU is good

. I believe kids who play AAU basketball tend to be tougher, more skilled, more competitive, and better high school players. If you want your child to be a "dog" or an "alpha" or just a really tough player, you should plug into an AAU program.
Q & A WITH AAU COACHES
(I interviewed three AAU coaches in Northeast Mississippi.)
Q: What's your name?
A: Brian Rucker
Q: What is the name of your organization?
Saints Basketball/Bucks Elite (5 Teams, Girls and Boys)
Q: How many years have you been doing AAU?
A: 5 years
Q: What are the benefits of playing AAU?
A: There are many benefits for playing AAU but a few that rank high on my list would be the opportunity to play against great competition and the exposure it can provide. I could also add that AAU teaches our kids how to overcome adversity and not to mention the camaraderie that's built during the season and beyond.
Q: How should someone pick an AAU organization?
A: Pick a program that works for you. I saw a quote that said, "The biggest name might not be the biggest opportunity for you." Find coaches/directors who are willing to invest in you, put you in a position to be successful and who are always transparent. Lastly, make sure the program you choose will continue the development of the athlete. Coaches who are in it for the right reasons will make sure the kids are continuing to develop on and off the court.
(You can contact Brian Rucker on Facebook if you would like to know more about his program.)
Q & A WITH AAU COACHES
Q: What's your name?
A: Zach Vanstory
Q: What is the name of your organization?
A: Magnolia State Aces (2023 Class, Girls)
Q: What are the benefits of playing AAU?
A: I believe the benefit of kids playing AAU is being able to see awesome talent and getting players to believe they can be a part of it. AAU is a process of learning new skills and mindsets for games and it is a way to separate some kids that are good on their high school teams but can't shine because they're guarded differently. In AAU, depending on where you are playing, you don't see box in ones.
Q: What are some concerns of playing AAU?
A: Negatives would be to be on a team where it's one-on-one ball. I don't like that and kids don't learn from that. I know in certain situations, yes, one-on-one would be okay but only in bits and pieces. Another danger would be if your child is on a team where he or she isn't learning anything.
Q: How should someone pick an AAU organization?
A: To me choosing a team is extremely important. I get asked this question by a lot of parents. I always tell them the same thing. Make sure they are teaching fundamentals…no matter how good you are, you always need fundamentals. Make sure your child fits in the program. Go to the practices or tryouts. See what they are about. Talk to the coaches. Also witness it with your eyes before you choose. Someone can tell you one thing and do another.
(You can contact Zach Vanstory on Facebook if you would like to know more about his program.)
Q & A WITH AAU COACHES
Q: What is your name?
A: Chad Bennett
Q: What is the name of your organization?
A: I am the director of the Northeast MS Bobcats. The Bobcats are an organization out of Jackson. In Northeast Mississippi, we have 6 teams, all girls.
Q: What are the benefits of playing AAU?
A: Learning the fundamentals, playing against better competition, developing skills, fun time of playing with and against different people
Q: How should someone pick an AAU organization?
A: Talk to the director of the program to find out the goals and what the program can do for your child. Make sure the coach is going to push your child outside of his or her comfort zone. Make sure the organization is in it to help the kid work toward a college scholarship.
(You can contact Chad Bennett on Facebook if you would like to know more about his program.)