Queen City Beats Oak Grove For First Time in eight years!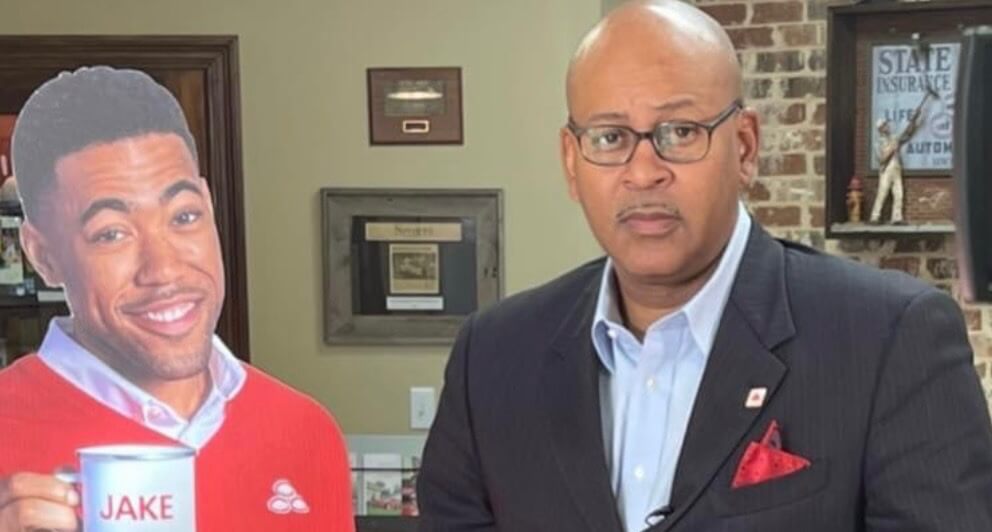 By Rion Young
MS High School Sports Page
Twitter MacCorleone74
MERIDIAN — "Our guys continue to fight. I'm proud of them for doing that. Oak Grove punched us back and we went right back at them!" Coach Easley was very relieved after this 8-5 division win over Oak Grove.
Meridian Baseball is 13-10 after their victory over Oak Grove tonight. The Queen City has played very decent this season. Tonight's win was the first one against Oak Grove in eight years.
Peryn Bland pitched a full game tonight against the Warriors and was the lead off hitter. He was amazing on the mound tonight with several strike outs.
"We wanted to make sure we relax and win the game. We had a four run lead going into the last inning. One run or one hit couldn't hurt us," said Bland after their win tonight. He was absolutely right.
Meridian had an early lead in the first part of this game. They kept a nice lead all the way until the end of the 5th. The score was 4-2 up until that point. Meridian was hitting the ball and playing great defense all night.
Sullivan Reed was very solid at third base making sure he didn't make any mistakes tonight. He was also good at bat.
Tylan Cole got a homerun in the 2nd inning that would help boost the score to 3-1. "It feels good. About time. We needed that," was his words about his homerun tonight.
At the end of the 6th the score was 5-4 Meridian. Oak Grove made a push and showed they were still planning on winning this game.
Meridian would add on three more runs in the top of the 7th with the bases loaded and two outs. The crowd for Meridian was very pleased after a few questionable calls by the home plate umpire that left everyone upset.
Peryn Bland would finish out the game with his strong arm and Cats won the game. "I feel like we can compete with anyone!" Bland is absolutely right. When these kids get focused they have slowed the potential you could ask for. They hit wel and defend well.
I was very excited to attend this game today. This was the most diverse crowd I ever seen at a baseball game. Meridian has a lot to look forward to. They are very young and have very few seniors starting.
I look forward to being at a lot of Queen City baseball games over the next few years. It would be great to see them have a home field closer to the school. These kids definitely need the support of the community. They are 13-10 this year and 3-6 in district play. The future is very bright!