Louisville's Trey Eiland Gets First HR of the Year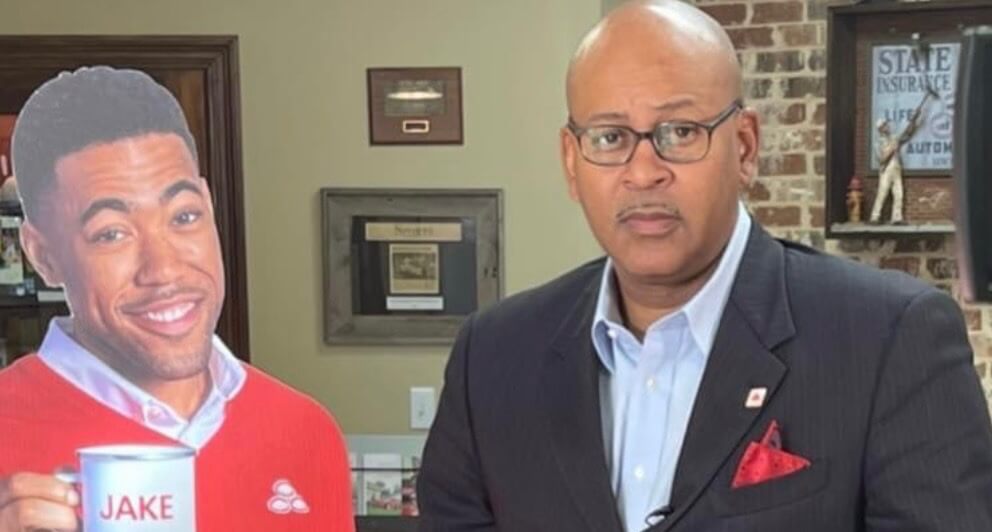 By Rion Young
MS High School Sports Page
Twitter MacCorleone74
LOUISVILLE — Trey Eiland got his first homerun of the year in the Wildcats 14-3 win over Leake Central this past weekend. He is batting .439 this year and has 9 stolen bases.
The Wildcats haven't been doing so well this year, but Trey Eiland isn't letting that stop him from leading his team.
"It isn't hard because I'm blessed to have a young group that is dedicated to working hard day in and day out to get better. They show me respect which is a plus because they know everything I'm telling them is only to benefit them. We grind knowing that everyone is not with us and people will doubt us regardless . That makes us go harder knowing that," was his words after I asked how is it being one of the very few seniors on the team.
They have a very good young core of guys coming up led by freshmen Hayes Caperton and Wyatt Long.
That's been the biggest obstacle for Louisville baseball this year. In some situations they lack the experience they need to win the games that count.
Trey Eiland isn't letting that stop him from being a leader.
"He loves his teammates and he loves the game of baseball. You can see it in his demeanor and work ethic. I'm glad I've had these two years with Trey. He's simply a remarkable young man!"
Coach Nick Morrow has been one of Trey's biggest supporters. That says a lot in this day and time when it seems the care between coaches and players have faded.
"Trey has been outstanding this year on and off the field. He has been a huge leader and role model for our younger guys in setting the foundation of what we expect daily. He also has a 3.4 GPA. I believe someone will get a steal in him. He is definitely a next level caliber guy. Whatever Trey decides to do following this year, he is going to be great at it," said Coach Morrow continuing to give Trey his flowers.
Trey hasn't committed anywhere yet and does plan to play baseball in college. He definitely will fit very well on somebody's team. The Wildcats are 4-15 this year and 2-6 in their division, but Trey is still confident.
"I feel good about the team because even though we are young we still can compete with almost anyone it has shown throughout the season. Louisville Baseball is in great hands for a long time to come," said Trey discussing his team's fate for the remainder of the year.
The Wildcats will have to do a lot to get back on the upper hand of this season, but they are playing very hard every game. Trey Eiland is making sure of that.