6'2″ 245lb Aberdeen OLB Jayden Walker picks up first D1 offer from Arkansas State.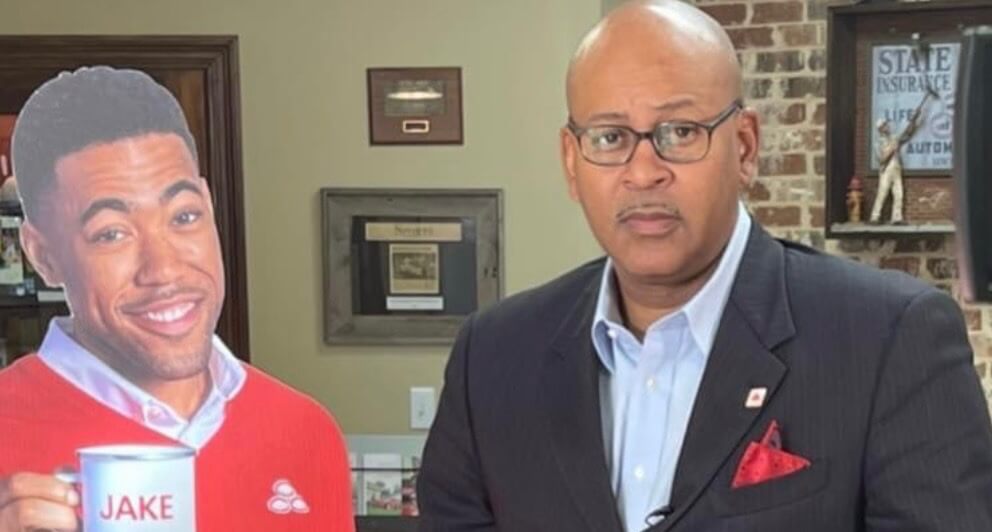 By Rion Young
MS High School Sports Page
Twitter MacCorleone74
'Mama there goes that man' is the first thing that comes to my mind when I think of Jayden Walker. This 6'2″ 245lb beast out of Aberdeen just looks like a defensive player. He walks and stands like a LB that should be on the next level. He received his first D1 offer from Arkansas State University on Monday.
Jayden is a downhill LB that makes big plays for Aberdeen. He can play OLB or defensive end and still make a major impact. He gets after the ball with aggression on defense and delivers a hard blow when he hits.
When Jayden plays defensive end he is very great with shooting his hands and keeping blockers off of him. I like the way he shoots and rips them away from his body then gets his head around to make the tackle. My instincts are telling me Jayden will fill out to play DE in college. At 245 I can see him getting to a nice 265 or 270 with more body muscle than fat. He has a nice build and will continue to grow. Stand up end would even be a great fit for him. He has a nice rush off the edge and keeps containment sealed on his side.
"It feels great to get a D1 offer. It's a dream come true for me," said Jayden. "I have been working a lot on my speed and hand placement."