Scam Circulating on Live Streams for High School Sports
On Tuesday, Lafayette County School District brought to light an issue that is circulating all across the state of Mississippi: fake live streams for high school sports.
These scams are increasing in quantity due to many schools offering live streams for the first time due to the COVID-19 pandemic.
The school issued a statement about the ongoing scams on their social media pages.
"We have noticed increased posts on Facebook from various accounts announcing our sporting event live streams. Many of these posts are scammers collecting credit card information.
With so many schools live streaming their sporting events, this is an unfortunate side effect to offering this service. These scammers are targeting many area schools and post the full sports schedules with very professional looking websites.
We want the community to know to only visit our official websites and social media accounts for the correct streams…"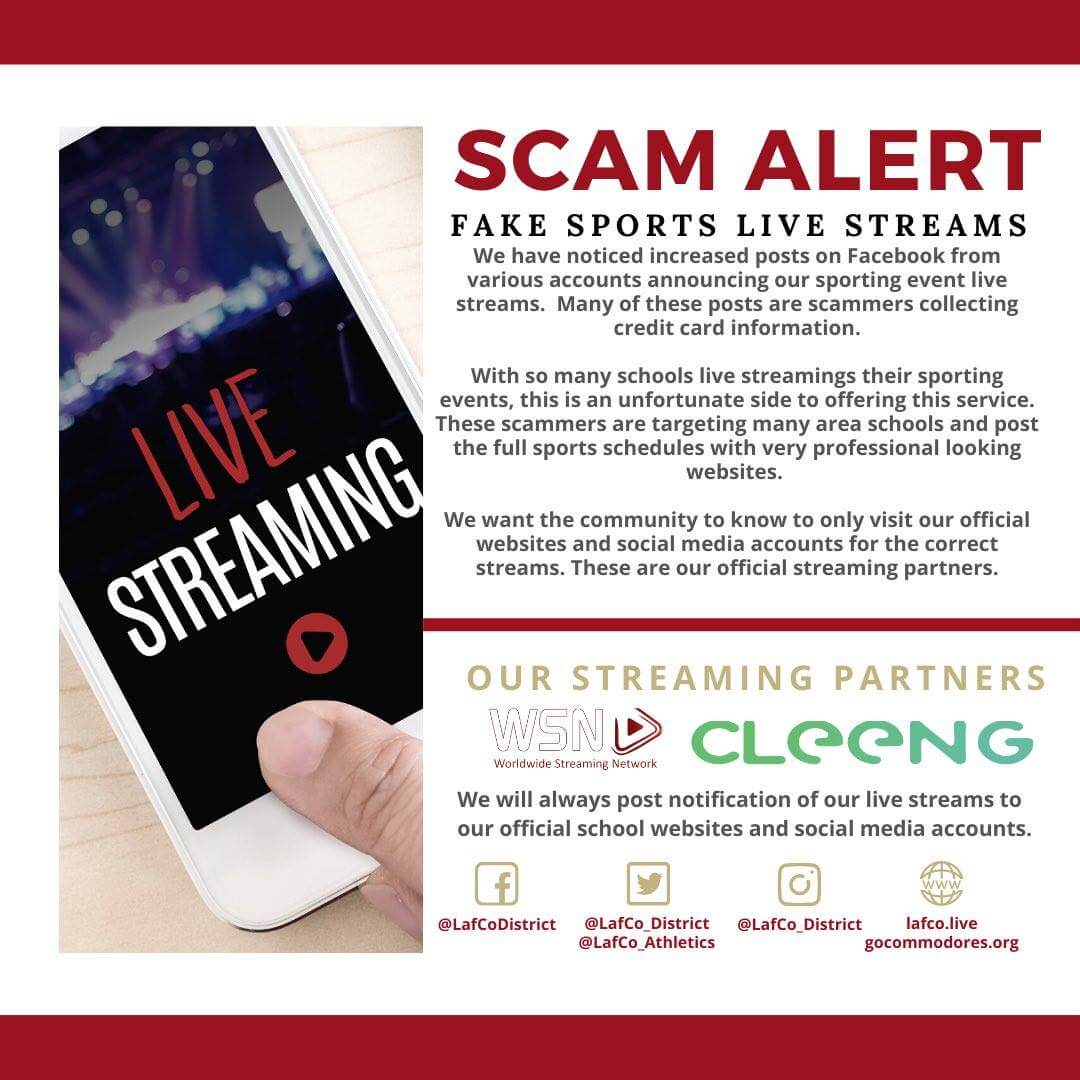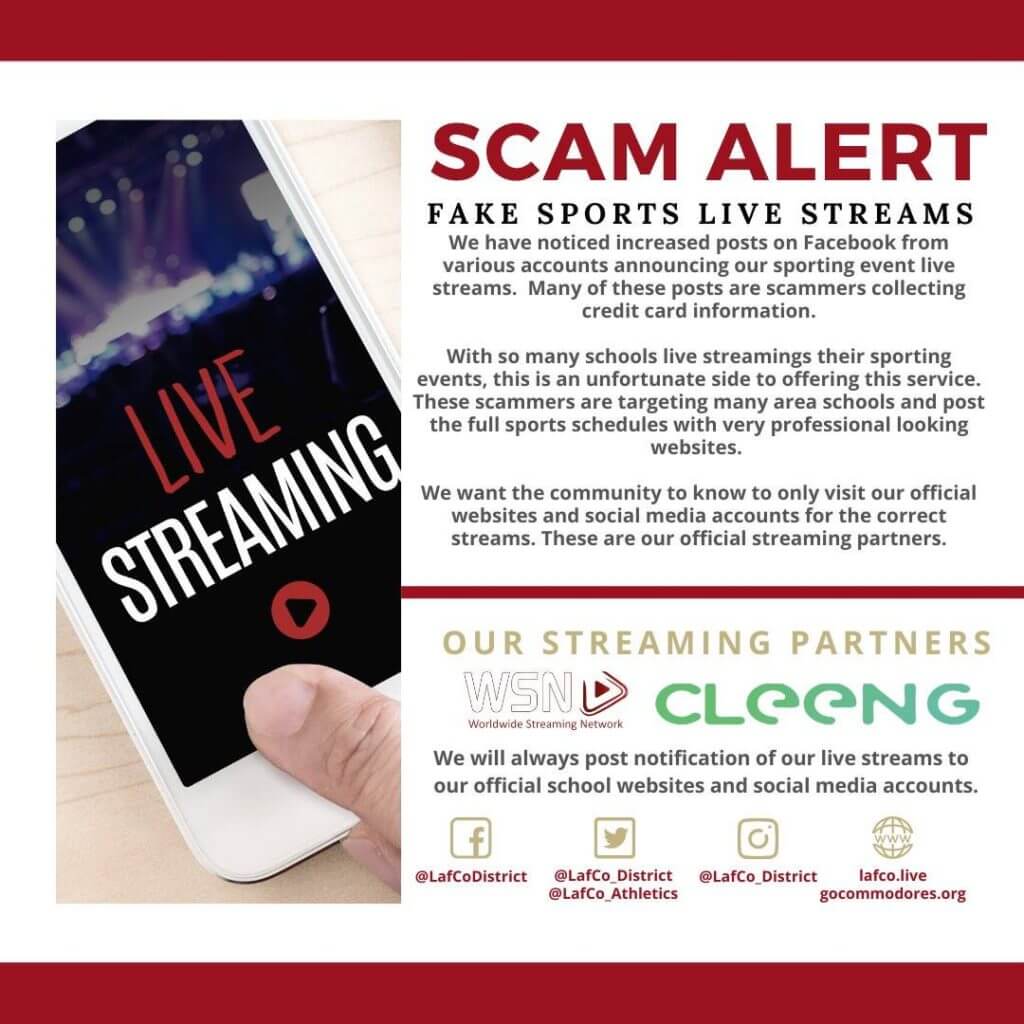 This should serve as a warning to high school fans across the state to be safe in searching for their school's official live stream if one is offered.