Green Waves suffocate Marshall Academy in ugly affair
The home town team dominated all aspects of the game. However, it didn't always show on the scoreboard.
The North Delta Green Waves opened the 2020 football season with a 14-0 victory over the Marshall Academy Patriots in a wet and soggy atmosphere Friday night. The Green Waves made more plays on offense despite turning the ball over four times and having self-inflicted mistakes throughout the night.
"It may have been the most ugly game I've ever been a part of," North Delta head coach Mac Aldison said. "I don't know how many flags there were, but we have to clean that up. We kept putting the ball on the ground over and over again."
Despite beating themselves, it came down to making the next play.
"As ugly as it was, I'm as proud as I've ever been because all the flag, penalty and fumble, we battled through it. Give Marshall credit, they played so hard and physical. I didn't really do a great job of calling plays either, but I'm proud of how we battled."
Hawk Aldison scored a four yard touchdown on North Delta's first offensive drive of the season before a failed two point conversion. After turning the ball over on downs twice in the red zone and having three touchdowns called back due to penalty, the Green Waves finally put the game out of reach in the fourth quarter. Hawk Aldison broke free for a 36-yard touchdown run with 7:14 left in the game before Ryan Gibson's two point conversion.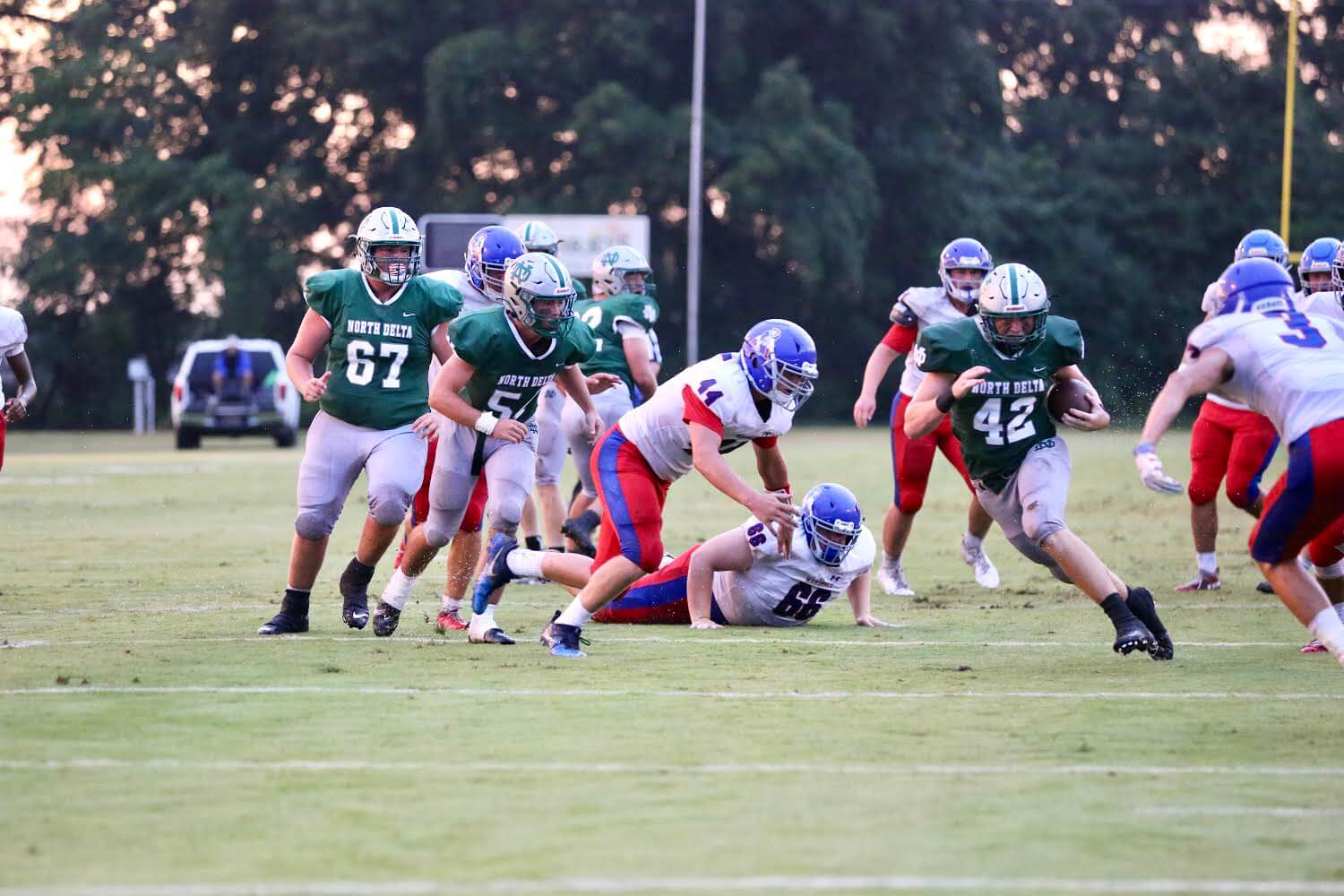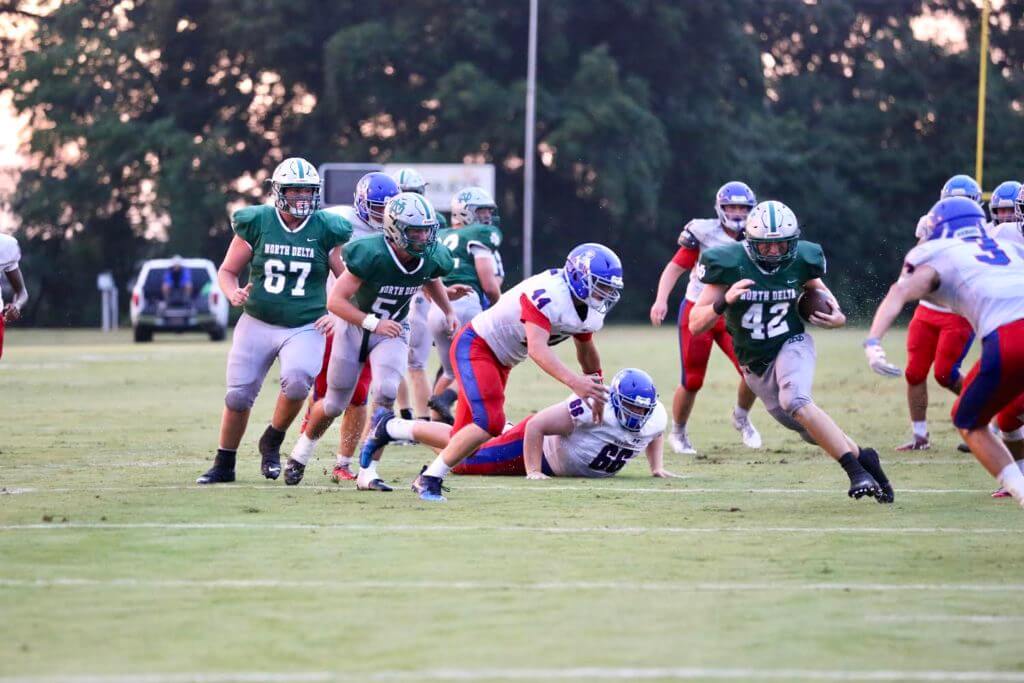 The defense took care of the rest. The Patriots found themselves across midfield just twice the whole night while forcing two turnovers.
"Our defense was just bend but don't break the entire night, even when we gave them just what they wanted at times," Mac Aldison said. "We knew coming in that we were going to be strong on defense. We got a good look at that tonight. Most of those guys were playing both ways so we also showed we were in pretty good shape."
North Delta travels to Tunica Academy on August 28. Kickoff time is set for 7:00 p.m.