Destiny: Biggersville and Ingomar meet up in a match two years in the making (Girls Preview)
A preview of Biggersville and Ingomar (Girls)
By Kelby Johnson
Biggersville @ Ingomar
Friday, February 25 – 6:00 p.m. 
I was sitting in the Mississippi Coliseum on March 1, 2021 for the 1A state semifinals. I fully expected Biggersville and Ingomar to win their games that day and meet in the state championship game. Biggersville didn't play their best ball and came up a little short to West Lowndes. Ingomar defeated Simmons and then conquered West Lowndes to claim the gold ball. I remember thinking that day that Ingomar and Biggersville would meet in the championship the next year, but unfortunately, it's not going to happen this year either.
I have seen every team play multiple times and I believe these are the best two teams in 1A. They just happen to be meeting in the round of eight.
One of them will move on to the big house, while the other's season will be over.
BIGGERSVILLE LADY LIONS (27-2)
Biggersville, who has a roster full of juniors, came into this season highly ranked in 1A. I had them ranked number one.
They lost in early December to Booneville and in late December to Henderson County (Kentucky). Since that second loss, they have won 17 games in a row, including big home comeback wins over Booneville and Tishomingo County. They were down 18 to Tishomingo County before storming back. They have shown a refusal to quit.
The Lady Lions also have wins over Pine Grove, Wheeler 2x, Kossuth, Corinth, and others.
Hannah Seago makes the Lady Lions go. The junior is an aggressive point guard. She pushes the ball up the floor and is a crafty driver. She is good at finding a crease to penetrate the defense. In their comeback wins, she has been a catalyst of relentlessness.
If you're going to talk about this Biggersville team, you must account for Asia Stafford. The 6'1" post player is tough to handle inside. She has good hands and a couple of different moves to finish in the paint. She is a force on the boards as well.
Other players adding to their success includes:
Goldee Butler (JR, Forward)- energy player with good size
Aaliyah Moody (JR, Guard)- slasher who can score
Sariah Holt (SR, Forward)- energy player, charge taker
Marlee McCallister (JR, Guard)- shooter
They are without starting guard Leileigh Moody, due to injury.
Biggersville, who came so close last year, has the pieces to take the next step. But they will have to beat the champions.
INGOMAR LADY FALCONS (31-4)
The defending 1A state champions have been as advertised in 2021. They lost an early season matchup at New Site and dropped a game to Pillow Academy, when Macie Phifer only played a minute due to a small injury. The Lady Falcons lost to a very strong team from Nashville, Harpeth Hall, and then fell at the buzzer on a road trip to Jackson Academy.
Ingomar has wins over Blue Mountain, South Pontotoc, Puckett, Kossuth, West Union 3x, New Albany 3x, and Pine Grove.
They have won 15 of their last 16.
Macie Phifer (FR) leads the Lady Falcons. She is, in my opinion, the best player in 1A in the state, averaging 20 points per game and eight rebounds per game. She is an athletic player who can do work inside and outside. She already has D1 offers.
The Lady Falcons were without shooting guard Katie Beth Hall (SR) for half of the season, but she is back in the lineup to add a needed spark. The Itawamba Community College signee was clutch at the end of last season.
Point Guard Lindsey Dillard (JR) is a good role player who can score some and take charges.
Freshman guard Cadie Jo Byrd is a shooter who has length.
Camleigh Ball (SR, Forward) doesn't fill up the stat sheet or get accolades but she does whatever her team needs from her to win ball games.
Additionally, Ingomar is the deepest team in 1A with five bench players who can contribute at times.
Ingomar gets this game at home, but will need to play well to move on against the confident Lady Lions. 
KEYS TO THE GAME
Rebounding

– Biggersville has the advantage. Ingomar will need to rebound well.

3 Point Shooting

– Ingomar has the advantage. Biggersville will need to limit this.

Free Throw Shooting

– I could see a lot of free throw attempts in this game. Who can step up and make them?

Grit

– It is the biggest game of the year for all these young ladies. Who can grit and grind to pull out the victory?
COMPARE/CONTRAST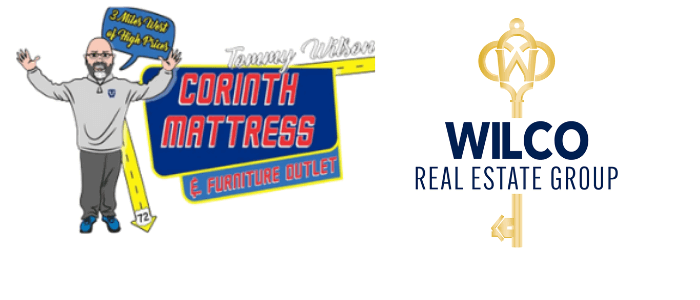 Biggersville has more size and speed. Ingomar has more shooting and depth.
Biggersville enjoys a more frantic pace. Ingomar plays a little more deliberately.
Biggersville has not lost a true road game all season. Ingomar is undefeated at home.
Both teams are experienced. Both teams are well coached. Both fan bases are highly energized.
Tickets are going to sell out, if they haven't already.
These teams were destined to meet in the playoffs.
Who will control their own destiny by finding a way to get the job done? We will find out Friday night.